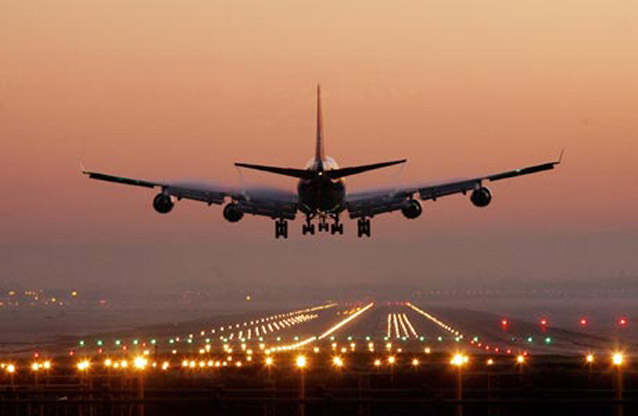 So if you're UK based and you're off to see the world (or a part of it) and the flight leaves from Gatwick Airport, here are some hints and tips for Gatwick. This is a quick post about a few things to do before your flight, everything from airport parking tips to some good places to eat.
Getting there & leaving – There are a few options here.
Taxi: Expensive but on the up side there's no need to worry about parking or dealing with that weirdo who's somehow always on your train, expect the trip to be around 65 mins to central London.
Cycling: Gatwick is London's only airport with a National Cycle Path running right through it (NCR 21), which runs to the South Terminal and the transit to the North Terminal. Gatwick also offers some pretty good bike parking facilities near the South Terminal.
Drive: Gatwick is 28 miles (45km) south of London, linked directly to the M23 at Junction 9 and to the A23 London-Brighton road.  Gatwick Parking is clearly signposted from all roads into Gatwick Airport and is only a short walk from the terminals.
Buses: The cheapest way to and from the airport. The main routes are operated by Metrobus and go to and from both terminals.
Train: The Gatwick Express runs to and from London every 15 minutes and takes only 30 minutes in journey time.
Cool stuff to do before you fly
Food and Drink – There are 27 different eateries split up between the North and South terminals including Jamie's Italian in the North terminal, a restaurant opened by Jamie Oliver which, if you have a bit of time before a flight is a perfect way to munch the time away, it also includes an Italian Bakery and the all British Union Jacks Bar.
Shopping – Leave your gift buying to the last minute like me? Well you have some options at Gatwick, there are 36 different shops located between the 2 terminals so if you're feeling fancy, load up on some Hugo Boss or Lacoste gear before you hit the skies.
Local hotels – There are some good Gatwick hotels with parking that are located very close to Gatwick at the airport itself, good options if you're stay is work based or simply longer than expected. Hotels with parking can be an alternative to parking at the airport itself. .
Anyway hope this posts helps someone out with a few tips and hints about Gatwick.