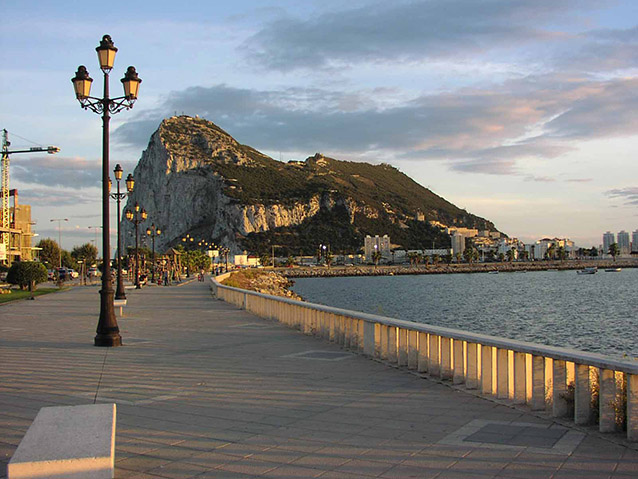 If you're searching for a European holiday destination that has a fascinating history and provides plenty of fun things to see and do, I think you should look no further than Gibraltar. With so many amazing things on offer, not to mention its terrific climate (it has an average of 320 days of sunshine a year) I'm sure you'll find it has something for everybody.
What you might find hard, however, is deciding exactly what to do while you're there. Indeed, you may discover the breadth of activities and attractions to be a little overwhelming! So, once you have booked a flight to the British territory through an airline such as Monarch, I recommend that you check out some, if not all, of the following. With any luck, this list should give you a helping hand in understanding what this part of the world has to offer.
Step back in time at the Gibraltar Museum
When I go away, there's nothing I like doing more than finding out about the history of the destination that I'm in. Exploring museums and galleries is, of course, a fantastic way to do this and by coming to the Gibraltar Museum you'll get a terrific insight into the territory's past.
Housed in the former official residence of the principal ordnance officer, this fascinating landmark covers every element of Gibraltar's history from prehistoric times right through to the modern day.
Among the great range of exhibits on show are an Egyptian mummy, Phoenician scarab and skulls of Neanderthal people. I also recommend you visit the gallery dedicated to the work of Gustavo Bacarisas (who's regarded as Gibraltar's most famous painter) and explore the well-preserved 14th century Moorish baths situated in the building's basement.
Explore second world war tunnels
While Gibraltar is these days known as a tourist destination, it was a key battleground in the second world war. Indeed, it was because of Winston Churchill's concern that the Axis forces would launch an attack on the territory in 1940 that he ordered a large network of underground tunnels to be constructed.
Created by the Royal Engineers, this system of caverns expanded the Great Siege Tunnels that were excavated while Gibraltar was under siege between 1779 and 1783. With more than 32 miles of tunnels to explore, embarking on one of the many guided tours offered will give you an insight into the lives of both soldiers and locals during World War II. If you do plan on going on such an expedition, I recommend you wear comfortable footwear as they last for an average of three hours.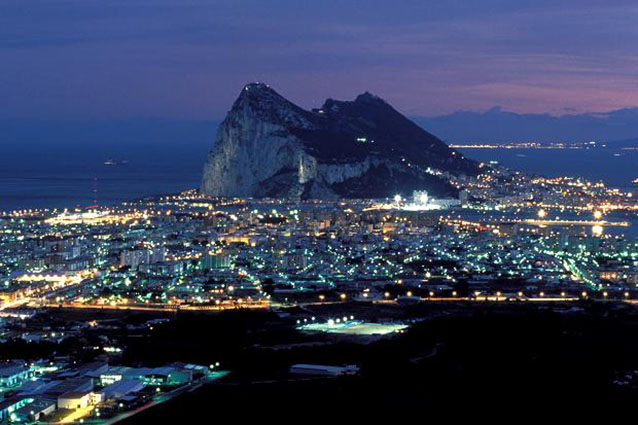 Spot macaques
Although Gibraltar has a rich history of human occupation, I urge you to check out its natural wonders. This includes spotting the fascinating barbary macaques, a species of tailless monkey that can often be seen wandering around the entrance to the siege tunnels.
Interestingly, these are the only wild monkeys to be found anywhere in Europe and it's thought some 160 of the animals live in Gibraltar. Youngsters can often be seen playing with one another in the cliffs and trees, but you shouldn't be surprised if a monkey comes right up to you – they're inquisitive creatures!
Take a dolphin-watching boat trip
Dolphins are another local animal I recommend you keep an eye out for while in Gibraltar, though if you want to be in with the best chance of seeing them you should go on a boat trip. Numerous companies offer dolphin-spotting tours, with bottlenose and striped just two of the species that you might catch a glimpse of. Take a holiday to Gibraltar in the spring and you may even see orca whales, though they are quite rare in these waters.
Bask in the sun at Eastern Beach
As I mentioned before, Gibraltar has a fantastic year-round climate and what better way to take advantage of this by heading to the beach? There are a number of coastal stretches to choose from, but Easter Beach – which is the largest sandy area in Gibraltar – is perhaps the best.
Come here and you can enjoy lovely views of the Mediterranean Sea, while facilities such as toilets and changing rooms will help ensure you stay comfortable.
These are just some of the best things that Gibraltar has to offer, but if you can think of any that we have missed please let us know by leaving a comment below.