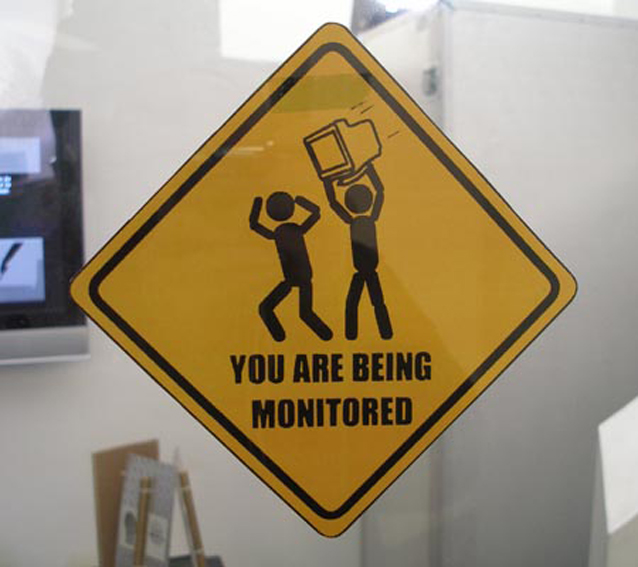 I held onto the idea like a deranged Tasmanian Devil would a small child's finger. I was decided, I'm leaving my place of work for bigger and better things, to travel, to explore, to write and to shoot things (with a camera). I decided in my last post to quit my job and go travelling but maybe it would be better if I go next year instead, why did it have to be so soon? Thoughts of just using the idea to blackmail my boss and get a pay rise wandered across my mind but I quickly dismiss them as I watch a co-worker who one day may actually die at his desk slowly shuffle by. I realise that I'm more than a little scared of this journey.
I'm scared of leaving the security and comfort of a good job to pursue my dream of long term travel. On the flipside, I'm also scared that if I don't leave my work I'll end by like the shuffling zombie a few desks over. So let's really think this through, I'm scared of staying in the job but I'm also scared of leaving the job, was I simply just 2 balls short of a full sack? It got me thinking about how our fear of the unknown can really stop us from doing the things we want. I'm not getting all motivational but rather I wanted to think a little about how this fear could lead potential explorers to delay, postpone or generally procrastinate enough to miss the boat (pun 100% intended).
Fear is one of those really funny things in life. Most of the stuff that we're scared of when you break them down, are actually quite ridiculous. The best example of this is terrorism. Many people in the West today seem to be frightened of terrorism attacks, and not surprisingly with the constant barrage of media attention wafting around the globe like an unpleasant smell. After doing a quick Google search I discovered that the average Australian's chance of being killed in such an act of terrorism is actually lower than dying due to tripping on a sand castle or being crushed to death by furniture. The point here is that many of the fears that we use to justify procrastination are generally quite irrational.
Moving on from the extensive 5 minutes of research I did for that last paragraph I realise that I seemed to be less afraid of suicide bombers than quitting my job. An interesting comparison, that on paper looked even more ridiculous than it did in my head. It was the fork in the road that scared me and the decision to leave a well-paid job that represented the security of a steady income, support and a path well-trodden. I conclude that in the past few years I have sunk deeper than I realised into the cosy, well-oiled ass groove of my metaphorical comfort zone couch.
Agoraphobia is the fear of leaving one's comfort zone, something I'm sure most people have been afflicted with at some point in their lives. I realise that the best way to get past my Agoraphobia is through actually doing what it is that I'm afraid of. To my great pleasure I also go on to discover and diagnose my boss with Phronemophobia – the fear of thinking.
It's pay day, probably the best day of the month, I get handed a payslip with those weird patterns on the front that stop people peeking at your salary. It's a more profound payday then usual however as I notice that all the senior management in the office get handed the exact same looking payslip as I do. No special colours, no physical difference in any way from mine and I realise that they are just slightly larger cogs in the wheel. Not sure how this makes me feel but if I ran things I'd make a few changes, I'd ensure that on the side of my pay slip in large black letters was printed: 'It's even more than you think son, now get back to work!' just to mess with people like me. However much more money they make than me, I'm not convinced it's enough.
My decision seems simple, get out while I still can or end up dancing to the fiddle with the other plebs as the titanic sinks like a stone. I love metaphors, in that last one the titanic represented my will to live. Well it's not really all that bad I guess but the important thing to conclude with here is that I've decided to grab the bull by the horns, punch life in the face and throw caution to the wind. I'm quitting my job, leaving the security of the nest and coming to the conclusion that I need to just grow a pair and take the first step towards a sabbatical journey to the other side of the world.
I look around the office and as the printer starts to whine, I have accidentally printed 500 copies of a document when I only meant to print 5, I apologise to the rainforests, distribute the 5 copies to their new homes and stealthily slip the used paper back into the printer, it's the little things in life that make it worth living. I wander off to lunch hoping someone I don't like urgently needs to print something.
Next step: To plan or not to plan.
Check out some thoughts on visiting Boston.