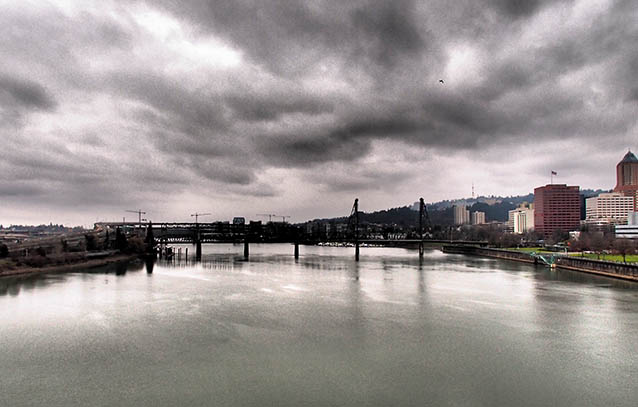 Portland is a city of 'interesting' people. I say interesting since it incorporates weird, wacky, quirky and just plain strange under the one banner yet leaves the reader with a feeling of intrigue. Fitting, given we're talking about Portland, one of America's more quirky and often overlooked travel destinations.
Do you have a full beard, curled moustache, lot's of tattoos, piercings, monocle, stray dog or pet parrot on your shoulder? (or any combination of the above) then by moving to the North West of Oregon you could seamlessly slide into Portland society. There are enough hipsters in Portland to put New York to shame.
Remember to pack your umbrella since you'll experience more rain in Portland than Noah did on his ark. Yet you'll be having so much fun trying to avoid getting 'Shanghaied' that you'll probably not even notice..
Getting Shanghaied: After a big night of drinking with strangers you get knocked on the head and wake up on a boat already halfway to China, destined to serve in the all too common 'unfree' labour on board as a conscripted sailor..
A very real threat apparently (if you lived here in the 18th century), still.. it's a fun story.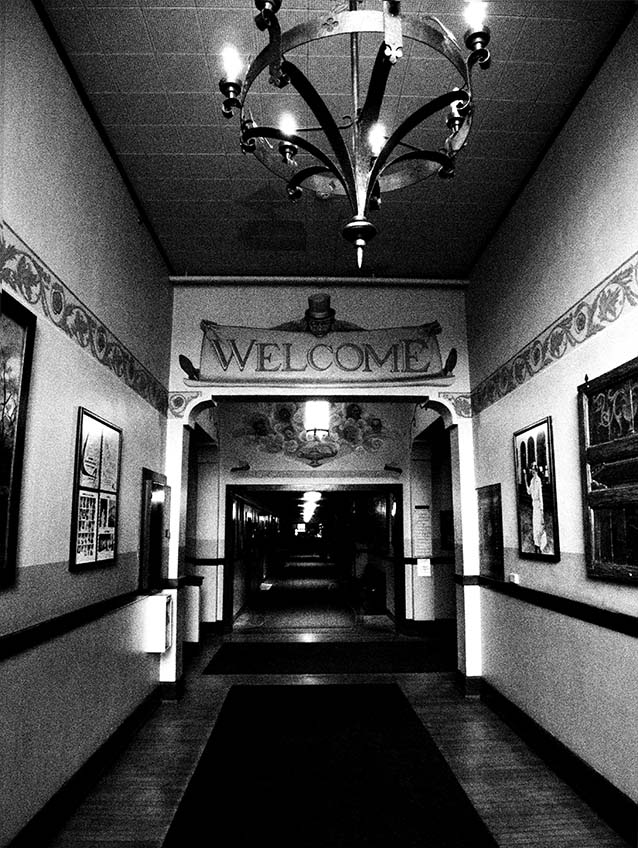 So apart from feeding the crews of American merchant ships with unwilling sailors what makes Portland worth seeing? Let's start with this fun fact: Portland has 40 different micro-breweries. 40!! In a city with less people then Shane Warne has dignity.
Here's how you start to see Portland: Throw a stone in any direction, the brewery you just hit is your first stop. Start there. If you have a bike at your disposal (hire one if not), riding between breweries is the best way to get around (and also a DUI if you get caught so don't say I didn't warn you).
It's a cycle friendly city so go nuts, don't expect to see all the breweries since you'd probably die of alcohol related causes long before you conclude the 'Liver Damage Tour of Portland' but you could hit up about 5 or 6 in a session if you try.
All the breweries will have tasting 'flights' you can buy for a few coppers that give you a really great sample of the local specialities and some have ciders or beer alternatives just in case you don't like beer (boo.. hiss..).
Whether you're trying to mop up the inevitable hangover or generally just keeping the wolves at bay Portlandians are spoilt for choice with good (and inexpensive) eating. Around SW 10th Ave there is an entire block, yes BLOCK of food trucks each offering a different a meal choice for about $4-7 dollars US (so that's about 10 cents everywhere else). Rainbow Asian food, brisket, vegetarian bowls, American, English the inevitable Mexican – serving the best burrito I've basically ever eaten.
For desert head to Salt and Straw to experience have ice-cream so yummy it'll make you question your faith if you're religious and believe in God if you're not. The other place that's become a quintessential Portland food experience is Voodoo Donuts, on SW 3rd Ave. It's kinds of a trek to get to from West of the water but totally worth it.
Some words of warning to the men out there. At Voodoo Donuts your eyes are far, far, far bigger than your stomach. Please for the sake of the cleaning team at your hostel only order and eat one donut.. Two if you're English and your teeth are screwed anyway.. they are, let's just say rather intense in the sugar department. You have been warned.
I always feel that you can judge a city and its people by the number of book stores in town (less books = more dickheads). Well Portland is home to the largest independent book store in the world, with over a million titles on the shelves (takes up a whole city block!). Powell's is a maze of bookshelves which is easy to get lost amongst, so during your visit you may see elderly people clawing blindly at the shelves trying their best to find the exit.. remember that when these guys entered the store they  were young. Powell's also has a café in store staffed by more interesting people than a Juggalo gathering… worth a visit I think.
Make sure you carry some spare change or even better dog food, which is basically a currency here given the number of vagabond dogs roaming the streets with their humans. Don't let the leather jackets, studs, piercings and tattoos put you off, the people of Portland are some of the friendliest in America.
So you've eaten your Voodoo donut and passed the vomit test, avoided being Shanghaied like a boss, found your way out of Powell's and given away all your dog food, what's next?
The McMenamins Kennedy School that's what.
This gem of an adventure is a 1915 school converted into a hotel and event space complete with 4 small bars, a movie theatre, restaurants, pool, beer gardens and plenty of dark hallways filled with semi-creepy pictures and wall hangings to wander around.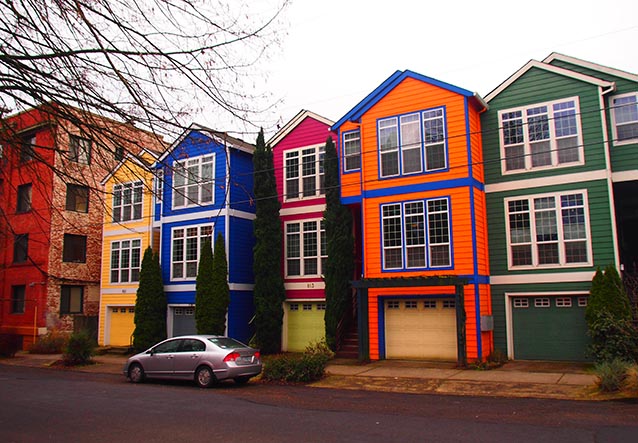 Check this place out, it's fantastic, each of the bars is themed like a different school room, for example you can go to the 'Detention Bar' drink spirits and have a cigar or alternatively the 'Honours Bar' rewards it pupils with fresh squeezed juices or cocktails. Thoroughly fun and the quirky nature of the place really sums of the Portland experience.
Portland is known for its interesting people, for small bars, breweries and good food. It's becoming less of a secret as a destination but I can't recommend it enough for any traveller looking for something a little different in America. Genuine, quirky and fun, Portland may very well be my favourite city in the USA.
Pin It
You might also like: