The Best Neighborhoods in Portland, The Best City In America
Portland is a fun city that's full of 'interesting' people and areas. Clearly one of the best neighborhoods in Portland, for example, is Central Eastside, as it houses more micro breweries than you could shake an empty pint glass at and froths with restaurants, cafes, old buildings and some surprisingly scenic spots too.
I say interesting since it incorporates weird, wacky, quirky and just plain strange, under the one banner yet leaves you with a feeling of intrigue. Fitting, given we're talking about Portland, one of America's more quirky and often overlooked travel destinations and a stark contrast to something like Vegas.
Do you have a full beard, curled mustache, lot's of tattoos, piercings, monocle, a stray dog or pet parrot on your shoulder? (Or any combination of the above) then by moving to the North West of Oregon, you could seamlessly slide into Portland society. There are enough hipsters in Portland to put New York to shame.
Remember to pack your umbrella since you'll experience more rain in Portland than Noah did on his ark. Yet you'll be having so much fun trying to avoid getting 'Shanghaied' that you'll probably not even notice.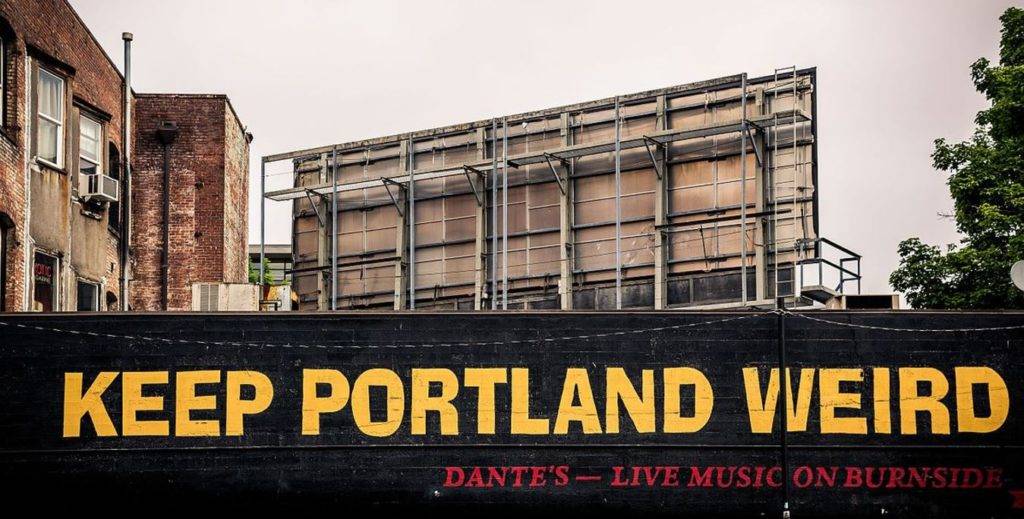 Getting Shanghaied: After a big night of drinking with strangers you get knocked on the head and wake up on a boat already halfway to China, destined to serve in the all too common 'unfree' labor on board as a conscripted sailor.
This was a very real threat apparently if you lived here in the 18th century, still… it's a fun story today and adds a bit of flavor to an already tasty city.
The best neighborhoods in Portland- Where to start
So apart from feeding the crews of American merchant ships with unwilling sailors, what makes Portland worth seeing and which are the best neighborhoods in Portland to visit?
Central Eastside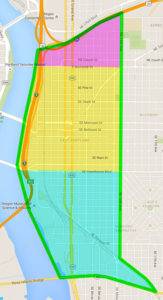 What makes Central Eastside one of the most awesome neighborhoods in Portland? The industrial mix of warehouses, train tracks, grungey old buildings now filled with restaurants, cafes, bars, and microbreweries. There's a pumping coffee scene on the Central Eastside and the area's old grittiness has been transformed into a trendy and interesting place. It's on the river too so, weather permitting, the Eastbank Esplanade is a great place to walk along and enjoy the scenery.
I know there's more to the Central Eastside than the microbreweries but I like beer, so I'm going to focus on that, not only because it's obviously a gift from the universe to humanity but also beer in Portland is no joke. Fun fact: Portland has 40 different micro-breweries. 40!!
Central Eastside is one of the most densely populated neighborhoods with microbreweries – one of the main reasons it has to be included in the best neighborhoods in Portland of course. Here's how you get started seeing the Central Eastside: throw a stone in any direction, the brewery you just hit is your first stop. Start there. If you have a bike at your disposal (hire one if not), riding between breweries is the best way to get around (and also a DUI, if you get caught, don't say I didn't warn you).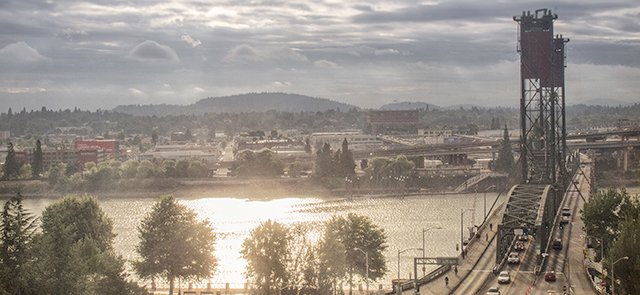 It's a cycle friendly city so go nuts, don't expect to see all the breweries since you'd probably die of alcohol-related causes long before you conclude the 'liver damage tour of the best neighborhoods in Portland' but you could hit up about 5 or 6 in a session if you try.
All the breweries will have tasting 'flights' you can buy for a few coppers that give you a really great sample of the local specialties and some have ciders or beer alternatives just in case you don't like beer (boo.. hiss..). Must tries: The Commons Brewery or Base Camp Brewing.
The Pearl District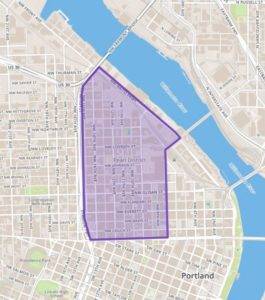 Usually just called 'The Pearl' and I know, I know, this area makes all the 'to do' lists about Portland but for good reason. Much like the Central Eastside the Pear was once used primarily by the light industry so it's still packed with warehouses, loading docks and train tracks. Yet today it's moved in rather an upscale direction with its cobbled streets now filled with art galleries, cafes, and hipsters sipping lattes instead of burly blue collar rail workers lifting heavy things and grunting at each other.
I always feel that you can judge a city and its people by the number of bookstores in town (fewer books = more dickheads as a rule). Well, this neighborhood of Portland is home to the largest independent bookstore in the world, with over a million titles on the shelves (takes up a whole city block!). Powell's City of Books is a maze of shelves which is easy to get lost amongst, so during your visit, you may see elderly people clawing blindly at the shelves trying their best to find an exit.. and remember that when these guys entered the store they were young. Powell's also has a café in-store staffed by more interesting looking people than a Juggalo gathering… worth a visit I think.
Old Town China Town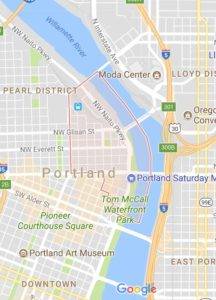 The original downtown area of Portland is still happening place with the renowned Portland Saturday Market drawing crowds each weekend, bars, clubs, the Classical Chinese Garden, and restaurants as well as the infamous Shanghai Tunnels. – An underground network of passageways and tunnels that connect many of the basements of hotels and bars with the waterfront. Used for transporting goods, being haunted by ghosts and the occasional Shanghaiing of sailors (allegedly, although there's apparently no real evidence of this). The famous 'made in Portland' sign is also in Old Town as are some truly fantastic buildings and a kicking nightlife.
The China Town section of Old Town is marked by the China Gate, although far smaller than China Town in say, San Francisco, it's home to Portland's oldest Chinese restaurant and still has most of an authentic vibe.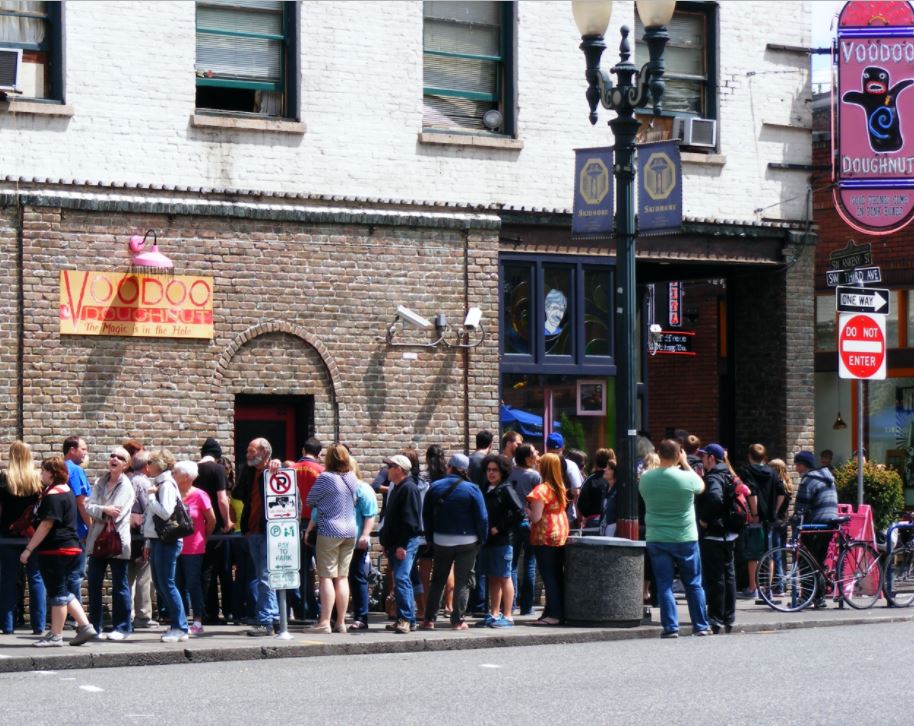 Let's be honest though, the main draw card to Old Town China Town is Voodoo Doughnuts, on SW 3rd Ave. It's kinds of a trek to get to from West of the water but totally worth it. Some words of warning to everyone out there. At Voodoo Doughnuts your eyes are far, far, far bigger than your stomach. Please for the sake of the cleaning team at your hostel only order and eat one doughnut. Two if you're English and your teeth are screwed anyway.. they are, let's just say rather intense in the sugar department. You have been warned.
Downtown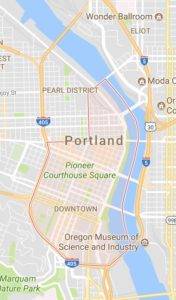 Can't mention the best neighborhoods in Portland and not think if downtown. Not only is it jam packed with shops, restaurants, scenic green parks and cafe's but it's home to some of the best food carts in the city.
Whether you're trying to mop up the inevitable hangover or generally just keeping the wolves at bay Portlandians are spoilt for choice with good (and inexpensive) eating. Around SW 10th Ave there is an entire block, yes BLOCK of food trucks each offering a different a meal choice for about $4-7 dollars US. Rainbow Asian food, brisket, vegetarian bowls, American, English the inevitable Mexican – serving the best burrito I've basically ever eaten. Take your pick, you can't go wrong and eat yourself silly, that's what any sensible person would do.
Walk off your lunch and wander the streets as there's a lot to see, recommend visiting Tom McCall Riverside Park is the weather is ok and also Pioneer Courthouse Square for some history, public art and events (check before you go) and the Portland Art Museum for a spot of culture.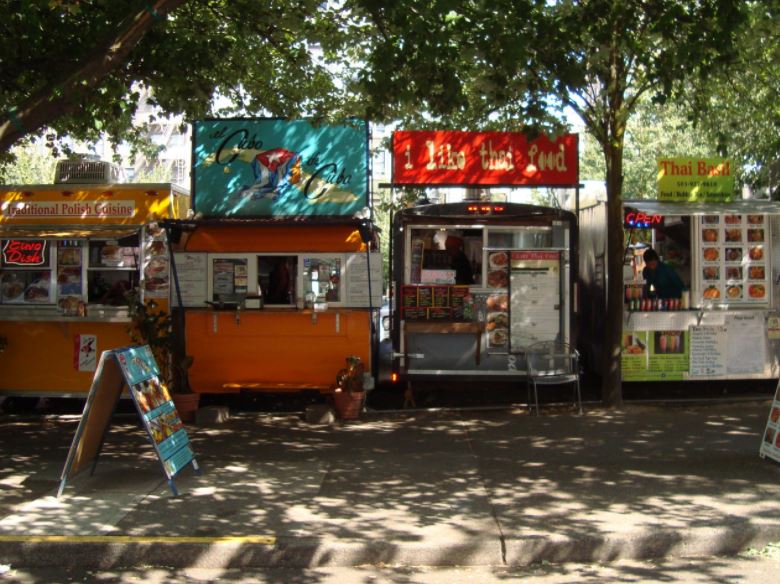 For dessert, if you can fit it in, wander up the road to Nob Hill (great name I know) and head to Salt and Straw to experience ice-cream so yummy it'll make you question your faith if you're religious and believe in God if you're not.
Make sure you carry some spare change or even better dog food, which is basically a currency here given the number of vagabond dogs roaming the streets with their humans. Don't let the leather jackets, studs, piercings, and tattoos put you off, the people of Portland are some of the friendliest in America.
So you've eaten your Voodoo doughnut and passed the vomit test, avoided being Shanghaied like a boss, found your way out of Powell's and given away all your dog food, what's next?
Alberta Arts District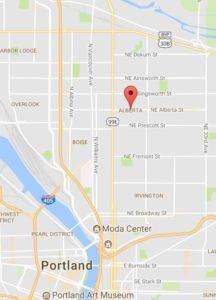 Centered around Alberta street in the North East, the area is a cultural hub and seen some big changes over the years, becoming a hot spot for arts restaurants, street arts, and boutique shopping. The area is filled with hipsters, hippies and all the bells and whistles that come with a bit of counterculture. A common place to see strange and interesting things, fairs and public festivals. I really enjoyed this area of Portland and had a ball wandering around. But if you can only go to one place while in the areas, make sure you go to The McMenamins Kennedy School and get a lesson in.. something.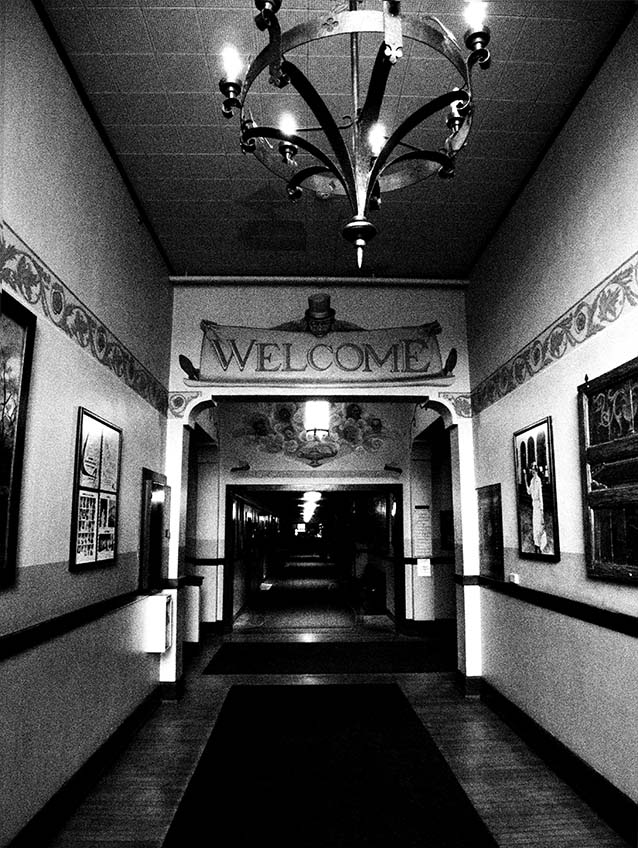 This awesome, interesting and just plain weird place is a 1915 school converted into a hotel and event space complete with 4 small bars, a movie theatre, pool, restaurant, beer garden and plenty of dark hallways filled with semi-creepy pictures and wall hangings to wander around and jump out at people from behind, all in the leafy surrounds of one of the best neighborhoods in Portland. Check this place out, it's fantastic, each of the bars is themed like a different school room, for example, you can go to the 'Detention Bar' drink spirits and have a cigar or alternatively the 'Honours Bar' rewards it pupils with fresh squeezed juices or cocktails. Thoroughly fun and the quirky nature of the place really sums of the Portland experience.
Final thoughts about the best neighborhoods in Portland and why I love the city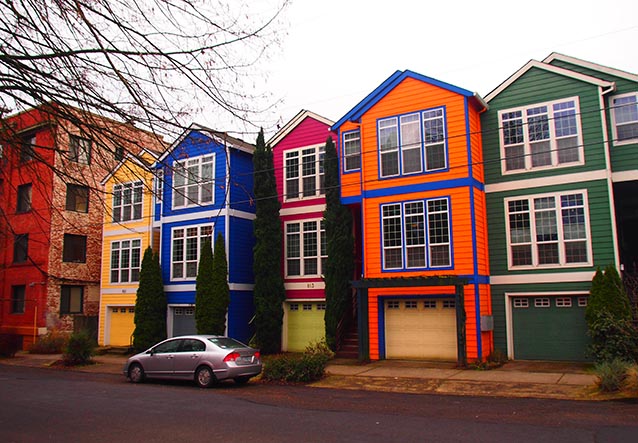 Portland is known for its interesting people, for small bars, breweries, and good food. It's becoming less of a secret as a destination but I can't recommend it enough for any traveler looking for something a little different in America, it's time to get on a bike and start exploring the best neighborhoods in Portland. I arrived in Portland by bus from San Fran, after some genuinely scary experiences on the Greyhound bus, it was a really nice way to remind myself that most of America is sane, fun to hang out with and up for a good time. Genuine, quirky and fun, Portland may very well be my favorite city in the USA.