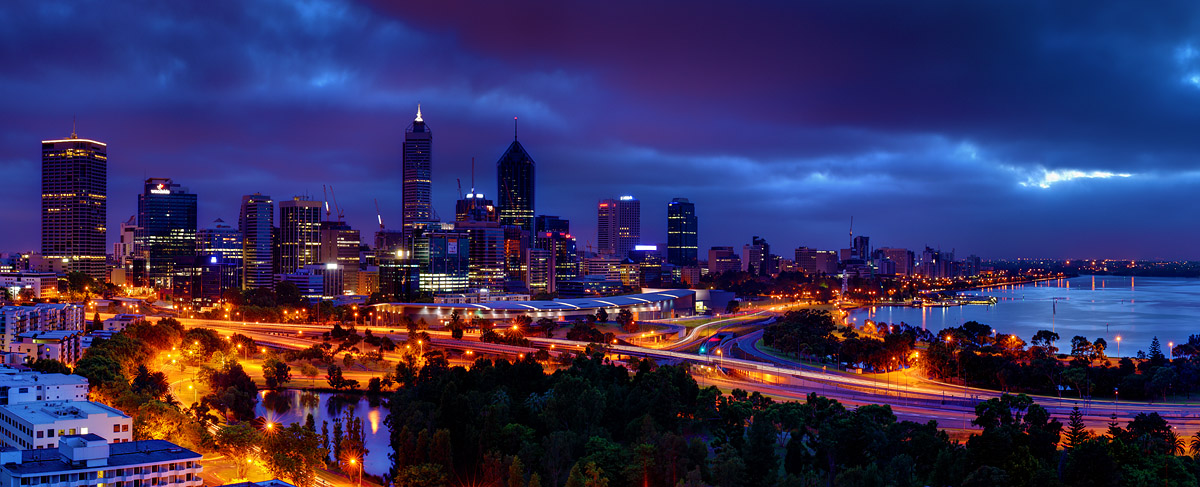 "There's just something about Perth.. I don't know, I can't put my finger exactly on what it is but there's just something about the place that's drawn me in enough to move my life here…" That's a quote from a Canadian friend of mine who recently opted to move to Perth permanently from Toronto.
There just seems to be something about it…
Maybe it's the weather (the most sunny capital city in the world with an average of 8 hours a day..), the beaches, the laid back attitude of the locals or the lifestyle that as someone who has spent a good chunk of his life overseas can attest to, is just bloody great.
Saying that, Australian's do seem to take their lot for granted in such a way as to make me quite frequently annoyed. We whinge about everything, including the English stereotype of the 'whinging pom' somehow without seeing the irony.. You can't grow up in Australia without hearing the term 'the lucky country' thrown around the media, often without really knowing that it means..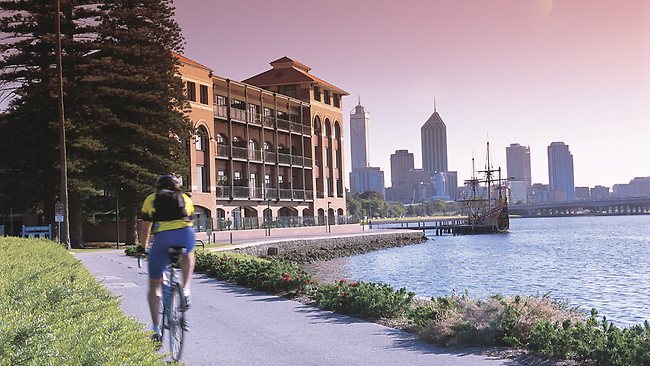 Spend any serious amount of time overseas, in Asia, Africa, even North America or Europe and after a little observation it becomes quite apparent just how god damn lucky Australians are. Here's country with more space than anywhere else on earth, high wages, the best beaches in the world, a robust economy, great education, good public services, a healthy arts culture etc.. the list goes on. Are the streets paved with gold? Well no of course not, but let's be honest, it's a pretty great place to spend some time.
Now let's take Perth, the 'boom town' of Australia and my home town, the city at the center of both the nation's current economic and cultural headlines. It's changed just a little from its sleepy beginnings and the backward image it's been stuck with over the years. For locals, the city's cultural status has always been something of a joke: If stuff's happening in New York right now, the trend might reach Sydney in 2 years then Perth maybe 5 years down the track.. if at all. There's even a Twitter hashtag #shitperthpeoplesay and Youtube video that trended a couple of years ago, poking fun at some common Perth memes and inside jokes. So what's changed?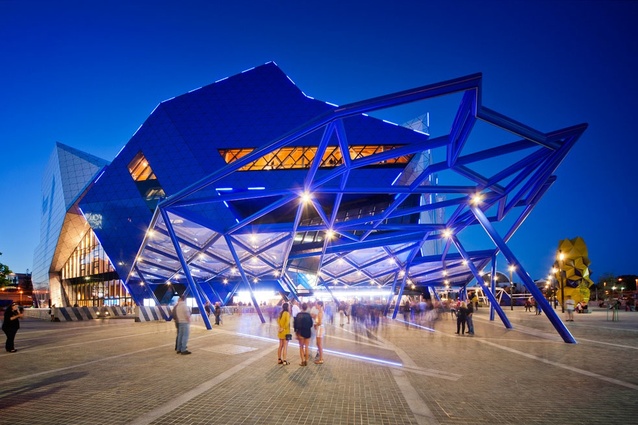 Well what was once a backward 'big country town' has turned into the point of the spear that's been driving the Austrian economy through the GFC with barely a scratch to show for it. While Europe and the US have struggled through the worst financial crisis since The Great Depression the sleepy streets of Perth have been waking up, the city has grown at such a pace that it's pegged to be Australia's 3rd largest city in the next few years.
So what makes it special enough to be shortlisted as an upcoming 'must see' destination by publishers like The New York Times and constantly keeps it in the top 10 most livable cities in the world? Here's a quick guide to a few of the things a traveller can look forward to in the worlds most isolated capital city.
Nightlife
Luckily gone are the 'good old days' of braving the wild melee that used to be Northbridge, which was too often a bit like the streets on London in 28 Days Later… Today Perth's image has turned more upmarket, while 'The Bridge' is still the hangout of packs of 18 year olds and groups of girls each trying to wear less clothes then the next, it's safer than ever and has a budding hipster/alternative culture emerging. There are also some really good bars and restaurants that have popped up in the area too as well as fashion, cafes and plenty of arts culture.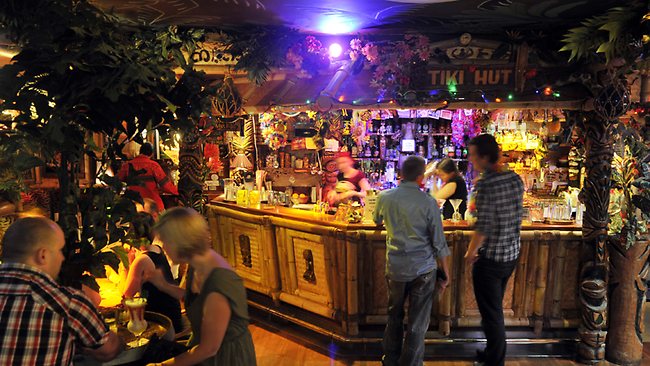 Personally I really enjoy the small bar trend in the city CBD itself which has taken very much after the city of Melbourne; famous for its tucked away bar and eatery scene. There have been over 50 new small bars open in Perth since 2007 which has made grabbing a drink more enjoyable and trendy then ever before. Some notable favorites of mine include: The Bird, Ezra Pound, The Cheeky Sparrow, Choo Choo's and The Greenhouse.
Food
Australian's love their food. Not just the stereotypical 'shrimp on the barbie!' either, I'm talking good food, and lots of it. Being so close to Asia has meant that Perth (and Oz in general) is exposed to such a vast variety of different cultures and cuisines. You can't throw a stone in this city without hitting a great place to eat, yet another thing I took for granted when I lived here. Some absolute favourites from around Perth include: 2 Fat Indians (Indian), Kitch Bar (Asian fusion), Sayers (One of my top brekkie picks in the city) and The Merrywell (American) which is my favourite of the many great restaurants located at Perth's Crown Casino.
Drinks
It's no secret that Australian's love to drink, in fact it's basically a social problem here. You certainly can't talk about Perth's food scene without mentioning the wine scene either. With the Swan valley and the world famous Margaret River wine region right on Perth's doorstep the local produce and wine scene in Perth has been booming almost as much as the mining industry. Combined with the great selection of places to eat, it makes for a fresh, local and vibrant culinary scene.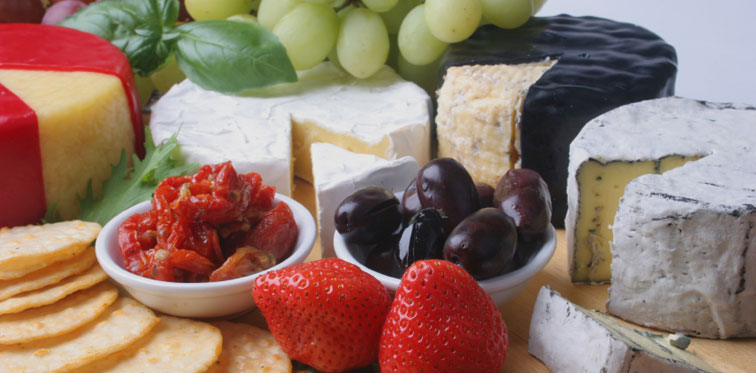 The Countryside
For any travellers that make their way across to the Western coast of Australia it's basically essential to get out of the city and spend some time in the wider state itself, even just the surrounding countryside around Perth is well worth a look with plenty to do. The Pinnacle desert, The Valley of the Giants Tree Top Walk, the world famous wine region of Margaret River, Rottnest Island, the mining towns of Kalgoorlie/Boulder, swimming with dolphins at Monkey Mia or whalesharks in Ninagloo roof, or even walking the famous Bibbulmun Track; the list goes on.. but heed this advice, you do need a car to get the most out of the state so make sure you have access to wheels when you're in town.

X –Factor
No I'm not talking about the lame TV show that makes me want to shout rude things and kick people. There's just something to love about Perth. It's some combination of the laid back people, the culture and weather and the city itself. It's super clean, beautiful, peaceful and so far away from pretty much anywhere else that it's kind of easy to get lost here and forget about the world's problems. There's a vast state out there to explore, dusty country towns, great surfing, amazing food and wine, more bush then you can poke a stick at and a modern, vibrant and dynamic city to explore.