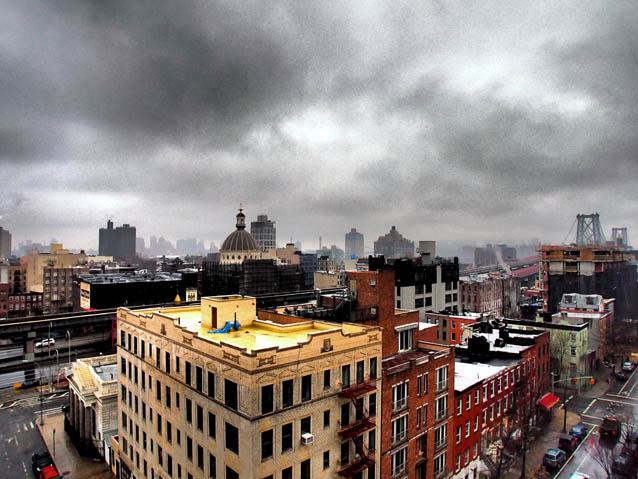 Pop, pop, pop. What sounds a bit like firecrackers echo ominously across the street, sounding fairly close maybe a street or so over from us. A friend casually says: "Anyone else just hear those gun shots?" About this point I realized that the particular part of Brooklyn we had based ourselves in may have been a little more sketchy than I had initially thought… Still, I never felt unsafe wandering the streets of Williamsburg, an area in Brooklyn that has undergone somewhat of a renaissance in recent years. With an influx of artists and hipsters Williamsburg has been turned into a trendy area of New York City that now boasts more beards and nerd glasses than a Lord Of The Rings convention.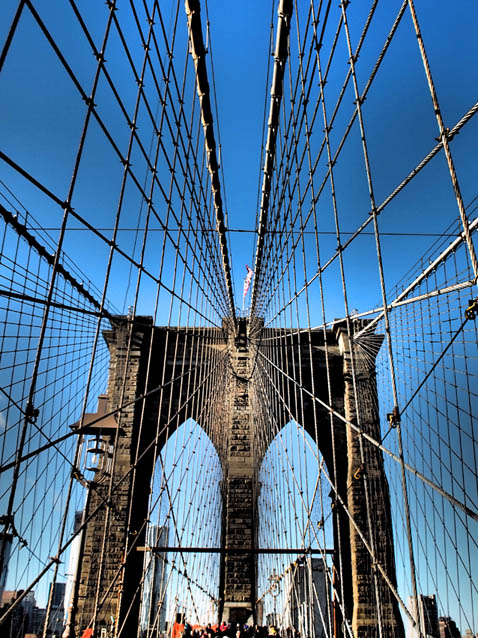 Under the grime, graffiti, sirens, horns and crowds New York has an undeniable charm that is hard to put into words. Make no mistake; it's a big city of even bigger extremes. From homeless to billionaire, beautiful to ugly and cheap to expensive. It's a city that can be anything you make it; find your niche here and you may never leave. It's also a city that can spit you out and leave you a country mile up shit creek without a paddle, something that's unfortunately all too common given the number of homeless and unemployed to be seen, wandering the chilly streets and begging for change.
On the flipside, there's an undeniable 'magic' to some areas of the New York, especially during the holiday season, where the whole city seems to get tarted up in readiness for the big guy's birthday and the New Year. With a light dusting of snow, Central Park is transformed into a mystical world of fantasy, that would be more at home in a Jayne Austin novel than a crowded mega city. It is a beautiful park, and one of the only breaths of fresh air (and the colour green) available to New Yorkers without leaving Manhattan.
I found that plenty of New Yorkers brilliantly lived up to many of the stereotypes commonly associated with the city. I saw more Chief Wiggam look-alike policemen than during a Simpsons marathon (eating donuts no-less) and the subway seemed to attract more 'crazies' than cat-nip does stray cats.
It took me a little while since and at first I wondered why the hell everyone was in such a hurry all the time, was the entire city late for a really important meeting? Nope, within a day or so I was in the same boat, rushing from place to place just trying to stay warm, a noble cause given that being outside in December here is almost as cold as a necrophiliac's first time.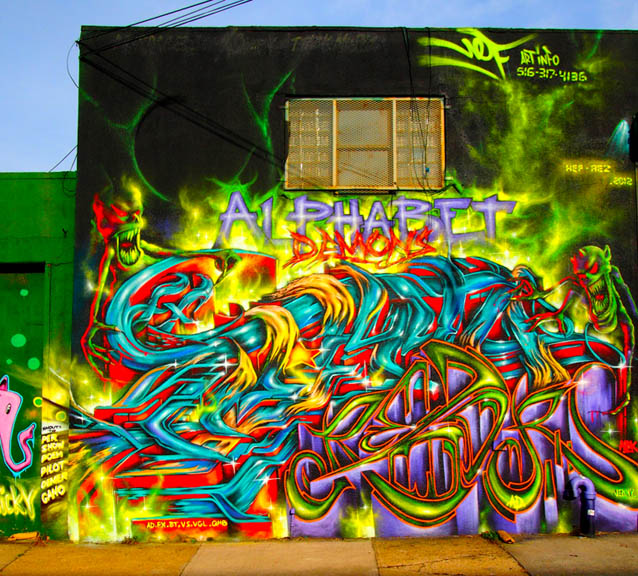 I had a great afternoon working out by throwing elbows, knees and generally trying to pole-axe other tourists in the melee that is Fifth Avenue during December (footpath space seems to be a luxury only the strongest can afford) and I had a blast venturing into a few of the ridiculously opulent shops around this mecca for the cities wealthy. Here I found that most items of clothing require a mortgage and your first born child to purchase. For this haggard traveller, in a dirty hoodie and warn jeans, I found these areas were fantastic places to get judged by the diamond encrusted sales staff, each dolled up and wrapped in fancy fabrics hand crafted by some European fellow whose name I can't pronounce. If I had a dollar for every person who looked me up and down I might have been able to afford something in Bergdorf Goodman after all…
The Mother of Exiles who once welcomed the 'homeless, wretched, tired and poor' to America, now finds herself standing toe to toe with the golden arches for a top-of-mind position in the city that defined modern capitalism. In a shining moment of cosmic brilliance I noticed a retail store aptly named 'True Religion' fittingly located opposite the New York Stock Exchange… an ironic truth that seems too good to be true given America's love affair with the dollar.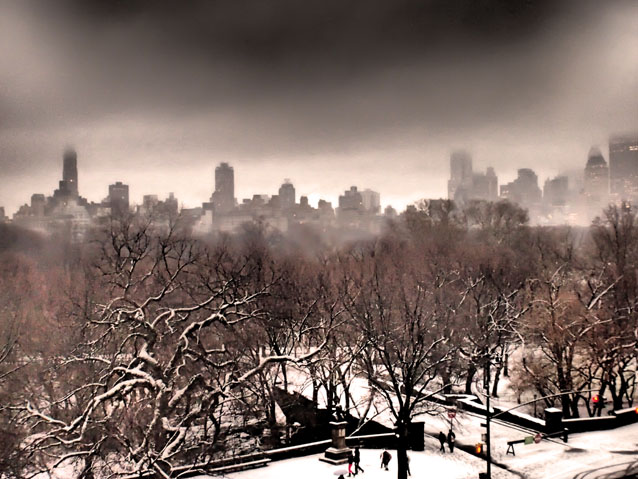 Separating you from your money is something New York is very, very good at. Given the countless number of cool things to do here so far, I've been more than happy handing it over. This is a city you can drop some serious coin in as I don't think it's actually possible to get bored in New York. Bars, food, comedy, live music, Broadway, art, sports, the list goes on… This is indeed the city that never sleeps (actually ironically it does sleep.. at 4:00am when the nightlife legally has to hit the sack).
To me New York is still an enigma. It's the crazy homeless guy on the subway, it's the Dubai like wealth, mink coats, Maserati's and stripers of Wall St, it's the graffiti, pizza, bars and beards of Brooklyn. It's everything I was expecting in many ways and yet I'm still not sure I could live here, I think I might like grass and beaches too much. While tremendously fun, New York is very grey and I think I might like the colour green just a little too much.
Stay tuned as I get yelled at in Brooklyn, get yelled at in Williamsburg and after taking the hint yell at someone in Manhattan. More tales of New York to follow.