There are lots of things to do when you're backpacking Europe! It's a massive place with more countries than you can poke an atlas at, and there's such a big difference between cultures and so also backpacking experiences as you move around the continent. Backpacking through the most interesting cities of a whole continent isn't easy! It can also take a rather long time so I'd recommend the slow travel approach where possible – as long as you had the time. What it comes down to though is doing your research properly and doing just enough planning to get you there while leaving room enough to change as you travel. Below you'll find some basic first steps when preparing for such a wonderful adventure so read on!
The Basics of Backpacking Europe
Backpacking Europe – Planning your trip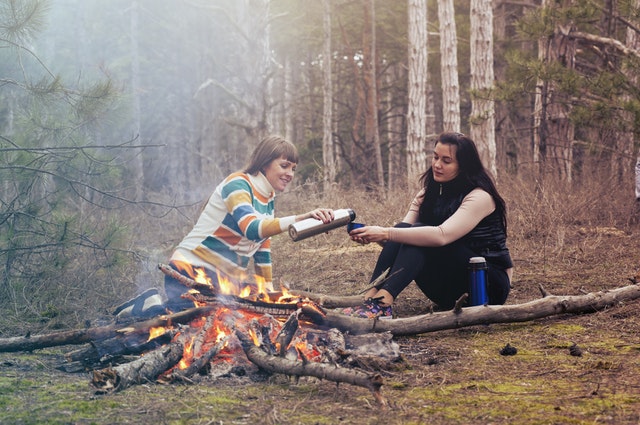 Here's a great post about travel planning, so read this first. Planning your backpacking adventure includes making the decision about when and where you want to travel, as well as adjusting your budget accordingly.
Are you going in tourist season or not? (Europe gets packed and expensive in summer)
Have you planned a total budget and a daily budget?
Will you try and work/make money while away? If so, how?
Where are you going, starting and ending?
How long will you travel for?
What kind of accommodation will you use?
Will you hire a car or not or a bit of both?
Will you be backpacking Europe by yourself or with others?
Are there any specific events that you can't miss out on seeing?
Dive in and read different reviews and guides on the places and cities on the top of your list of spots you want to visit. Europe is one of the major cradles of history, it's rich in both history and culture so if you're from somewhere in the 'new world', make sure you take the time to explore.
Plan your backpacking Europe trip to make sure that any of the big and time sensitive events that you'd love to see are included. For example, what about the Venice Film Festival? That's an event that's renowned across in the whole world and usually takes place at the end of summer. Pencil these types of events in long in advance then try and find a way to get there in time. Plus, while we're on the topic, Venice is probably a city worth seeing before it sinks…
Backpacking Europe – Travel cheap and light
Here are some great packing tips. Make an extensive packing list, but get only the essentials. Remeber that you will have to carry these things all over a continent with you and repack them over and over. There will be lots of shopping opportunities as you go along for the things you forget. I'd recommend packing your backpack light and simple.
Important things to bring:
Passport (with well over 6 months left before it expires) – Always keep digital copies too.
Wallet – credit cards etc.. how will you access money?
Sturdy backpack
Toothbrush + toiletries
Plastic bags (so handy)
Good walking shoes
Thongs (flip flops)
Dental floss (handy in more ways than just keeping your dentist happy)
Lip balm (nothing ruins fun more than sore lips)
Medications you may need
Towel
Lock and keys
If you have a student ID bring that too, there may be discount opportunities as you go. In many places, you can get access to different museums and cultural events that would otherwise prove much too expensive.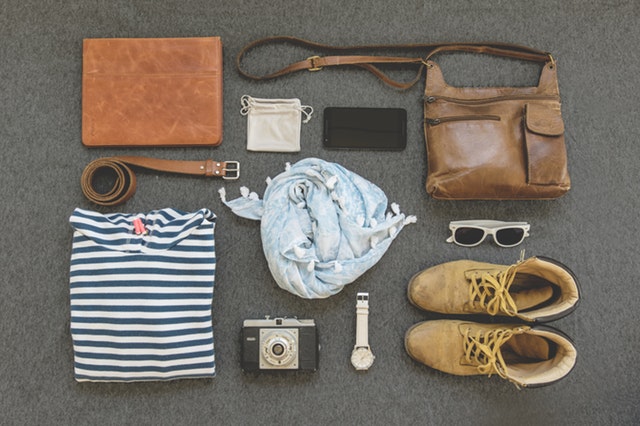 Backpacking Europe – Get acquainted with train/ car travelling in Europe
how are you planning on getting around? Car, bus, train or plane? Europeans love their trains and the continent is largely crisscrossed by train tracks, especially in the West. Traveling by train is often your best friend in Europe since trains are often fast and cheap (looking at you, Italy). Equally these days, the continent sees some of the heaviest air traffic in the world, with more budget airlines than you could point a plane ticket at.
Traveling by car is also a good option, just get ready to pay a little more for the privilege. In many European countries, tolls and petrol can make car travel the most expensive option so do your research.
The other option more common in Eastern Europe in my experience are buses. While not as comfortable as trains or as fast as planes or a car, they can be very cheap options to get around, and you probably won't have the comical near death experiences that I've found are common with bus rides in America.
Speaking of trains though, if you do decide to get on of those fabled InterRail passes that travel agents love trying to sell you, it doesn't mean you can use on any train, even if you're in the InterRail area. Although the ticket costs quite a bit, there are some places in Western Europe that don't allow you to use them so make sure you watch for this. This would mean that you might be required to pay an extra booking fee in countries like Italy or France.
But InterRail is overall great because travelling by trains is in my opinion, the best way travel. You'll get to see amazing scenery that often includes areas without roads. The landscape in Europe never stays the same, moving from mountains to cliffs, groves, alpine plains, and lakes.
However you're planning to travel, the ride through Europe is a picture book of beautiful scenery and hidden little villages.
Backpacking Europe – Plan food and lodging
If you're like me, you'll want to visit as many places as possible, with as little money as possible. You'll probably want to stay in hostels for the most part or use Couchsurfing. Another option is renting a small apartment if you're staying in one place for long through something like AirBnb.
As for food. Try everything local you can get your hands on! This has many advantages: It's generally cheaper, you can literally taste the local culture, more authentic food experience, the locations are often out of the more touristy areas etc..
However, the question is do you book in advance and carefully plan everything or wing it and do it all last minute, hoping for a cheaper price? Here's a post about my thoughts on the best time to book hotel rooms to save money. If you're heading somewhere during a very busy period like over the summertime in Europe, winging it can be very risky as things tend to pack out fast.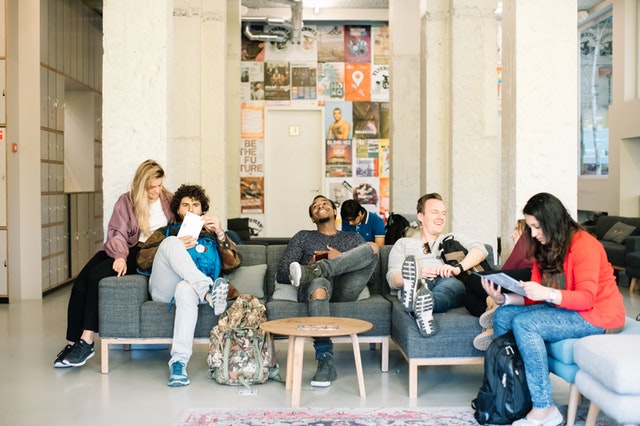 Backpacking Europe – Remeber to relax
If you're planning on getting a tan or spending some time on a beach, why not choose a lakeside? This might seem really strange if you're from the US or Australia but the coast in Europe can be really expensive, as well as more crowded. Of course, there are tons of places with beautiful crystal clear water that are well worth visiting like Volos in Greece or Malta, but for many Europeans, fresh water lakes are the next best thing.
Moreover, there are many places where you can go hiking if that's more your thing (Itlay and France, for example, both have amazing hiking). The Alps, that have some of the most breathtaking views you'll ever see. You'll find a mix of lush alpine landscapes, with green pastures, snowy peaks, and endless crystal blue lakes.
Or, you can choose the Picos de Europa located in Spain, which has a more lush vegetation and a warmer climate. These limestone mountains offer different trails for every taste, even if you're a newbie to hiking.
Backpacking Europe – Last thoughts
Plan your backpacking Europe trip, but remember to have fun. There are so many things you can do in Europe without breaking the bank and its as large and diverse a place as anywhere in the world. Always be friendly with the locals, and remember they always have the best stories to tell, especially after a few pints.  Go exploring, do the kinds of things you don't get to do at home (wherever that may be). And don't forget to try the local drinks, but pace yourself, or you'll have to miss the next day of adventure!
Author Bio
Rebecca lives in USA, but loves hiking all over the world. Her favourite is Everest Base Camp Trek in Nepal. It usually takes 16 days, but she likes to slow down, enjoy mountains, company of other adventurers and take more pictures, so it took her 28 days last time. Another of her passion is the ocean, so all short and long hikes along the ocean shore bring a lot of joy. She also writes for hikingmastery.com