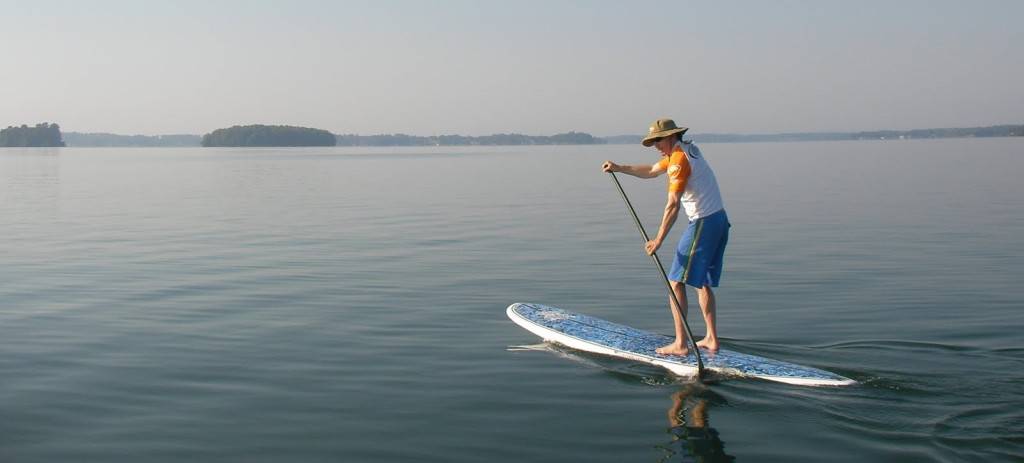 Ever wondered what it would feel like to be Jesus? I'm talking about walking on the water.. or the closest we can get right now, stand up paddle boarding. This ancient water based sport which originated in Hawaii has been taking off across the world in recent years and is quickly gaining momentum as an alternative to traditional surfing.
I wanted to write a quick post about SUP since I had a great introduction to the sport in New Orleans recently and since I think it's such a cool and novel method of exploring an area that has great waterways.
Not only is it a good way to see things from an interesting perspective but it's also a pretty solid workout with your legs, shoulders and especially your abs and core getting pumped while on the board. One of the reasons that the sports catching on so quickly is that it's actually an alternative to surfing when the swell is less the perfect, making it a popular sport across the board (pun intended) for prime surfing destinations the world over.
The idea essentially is that you're standing on a surf board and using a single bladed paddle to propel and steer yourself across the water. The boards are buoyant enough to be forgiving for new paddlers (like me) and it's not too hard to pick up quickly enough to be rewarding.
Use the google machine to find a good retailer for a bit more info on kit set-ups, prices and all things stand up paddle boarding if you wanted to get a bit more info on the subject. Board kits are set-up for the type of activity you are looking at doing, with the three most common set-ups being:
Open water – so lakes, the ocean or slow moving rivers.
Surf – Keen to catch a few waves? Go with a surf set-up and hang ten with a paddle.
River – White water, rocks and rapids – if you have the stones for it..
I used a SUP board in New Orleans recently to explore a bit of bayou and paddle around the various waterways throughout 'The Big Easy' which was a great experience. Personally I love the calm water boarding is it's an interesting new perspective on things and actually quite relaxing. Oh yeah, not sure you heard yet but it literally feels like you're walking on the water.. check it out!