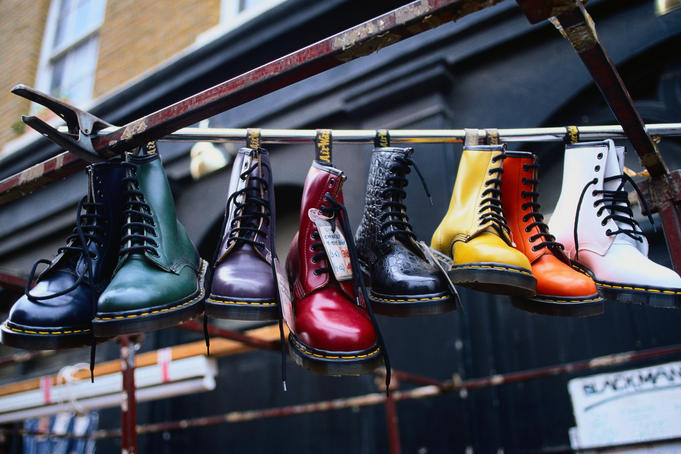 The Best Londen Markets For A Traveller
There's nowhere in the world like London. So it follows that there's no market in the world like a London market. Very true, however, there are sooo many of them, that it's hard to know where to start. Here's a quick guide to the best London markets for a traveller. From food to flower markets, London has them all.
I love a good market about as much as the next stingy person, especially if you're on a budget and travelling long term. Cheap food, strange antiques, knickknacks, drinks, atmosphere, silver-tongued sales people, weird smells and noises, you name it. A good market can be as vibrant and stimulating as a clown with a caffeine addiction and my picks for the 5 best London markets are no exception.
Lawd above! I'll tell yew what, 'ow abaaaht I give yew a deal ov a lifetime, two fer one an' that's me final offer, know what I mean mayte? – Random London market stall owner.
Traditionally the market place used to be the hub or forum of a town, the central spot where people used to meet, play and do their retail business in the 'good old days'. While no longer the center of a cities life, the modern market has adapted to become more specialised yet ultimately more interesting.
There are specialty markets all over London that each have a unique angle or focus; they have become everything from hangouts for entrepreneurs and creative type folks to showcases for valuable antiques and more often than not also the best place to get the freshest food in the city.
It just all depends on where you go.
While in the UK recently I made it a goal to see if I could explore the best London markets I could get my feet to and see how they compare to other market favourites of mine from around the world (I also feel that it's my duty to attempt to try every different type of market food in the world, because market food is the balls). So where do you start in a city like London, international hub, capital for culture, commerce and western history?
London's a big city but thanks to its world standard subway system (known as The Tube for noobs), it's really easy to get around. I stayed quite centrally in one of the many Ibis hotels in the city which made transport between the best London markets a piece of cake.
Best London Markets: Berwick Street Market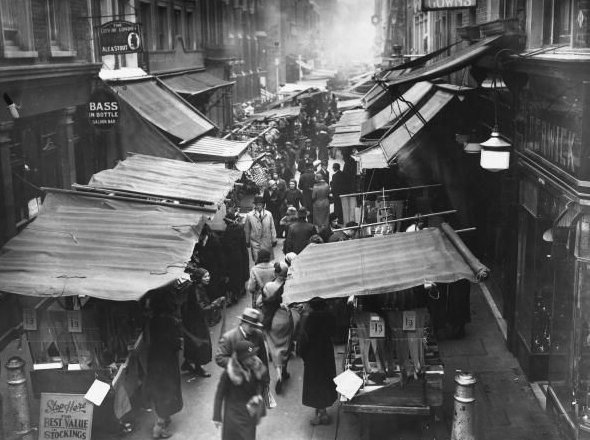 One of the all time best London markets, is the Berwick Street Market with it's amazing selection of London street food. Located deep in the bowels of Soho this largely fruit and veg market has been kicking around in some form or another since 1778. (That's right, it was getting started at roughly the same time as Australia!). Anyway long story short, I ate an unhealthy amount of awesome food, namely enough baguettes, pho and pizza to feed a small army. The Berwick Street Market is known for its food and rightly so, best time to go is from Tuesday to Friday between 12 and 2 pm.
Best London Markets: Brick Lane Market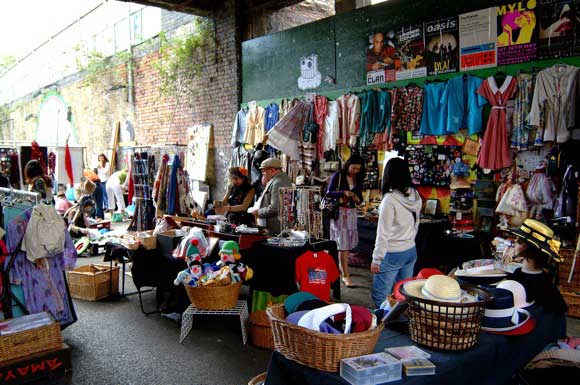 After purchasing a larger pair of jeans and sleeping my food coma off for a few days I'd make for what is arguably one of the most widely known and best London markets: the ever expanding, Brick Lane Market. This (not so) little gem is growing faster than my waistline and flaunts everything from local fashion, back-yard jewellery designers, underground music and all kinds of innovative new product ideas all the way through to the inevitable stolen bikes that seem to somehow find their way from that railing outside the cafe you left it at last week to the shady looking stall around the corner from Brick Lane.. buyers beware if a bike deal is too good to be true, it's stolen. Brick Lane Market is one of London's classic weekend markets and I think is best visited on Sunday. Get ready to experience what has to be one of funkiest and most interesting markets in the world.
Best London Markets: Columbia Road Flower Market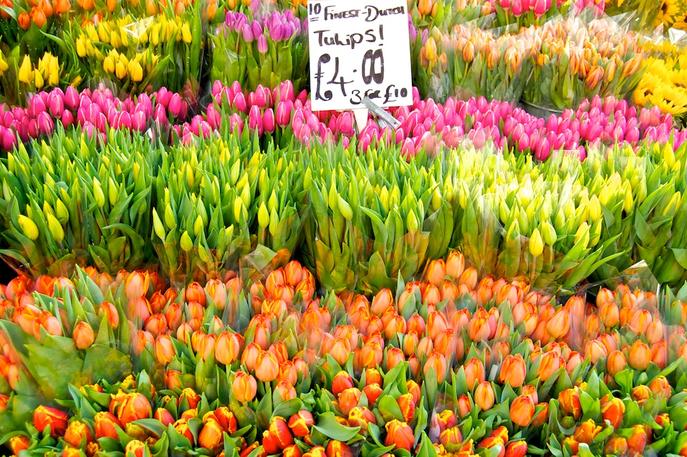 My next selection of the best London markets I highly recommend exploring can be found on Columbia Road, and sells flowers.. I'm of course referring to the aptly named: Columbia Road Flower Market . Yes, the name says it all and this one sells flowers, lots of flowers.. the sheer volume of colour mixed with an overwhelming bouquet of floral aromas make the area one of the my favourite spots to explore on a Sunday, even if you suffer from allergies the experience is worth knocking back a Claritin or three and struggling on through. If flowers or exotic plants are your thing, then you can pick up some bargains on Columbia Road and as an added bonus you also get to experience some of the most interesting sounding accents in the country all yelling deals at you at once… Best to hit it early to avoid mosh-pit type crowds (8:00am).
Best London Markets: Covent Garden Market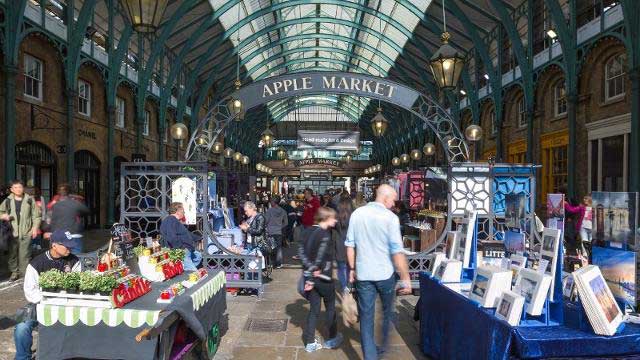 How can you head to London and talk about the best London markets without mentioning the famous Covent Garden Market? This Piazza is actually 3 separate markets in one. The Apple Market embraces its modern touristy nature and sells a selection of British made arts, crafts and jewellery largely branded as gifts; while pricey, there are some great locally made pieces so look around. The second market is the East Colonnade Market, whose speciality is hand made products from bags and clothing to artwork and home wares. If this isn't of interest instead head to the Jubilee Market in the South Piazza, here the wares change almost daily with Mondays focusing on antiques, Tuesday to Friday on general goods and clothing, while the weekend is left for arts and crafts.
Best London Markets: Borough Market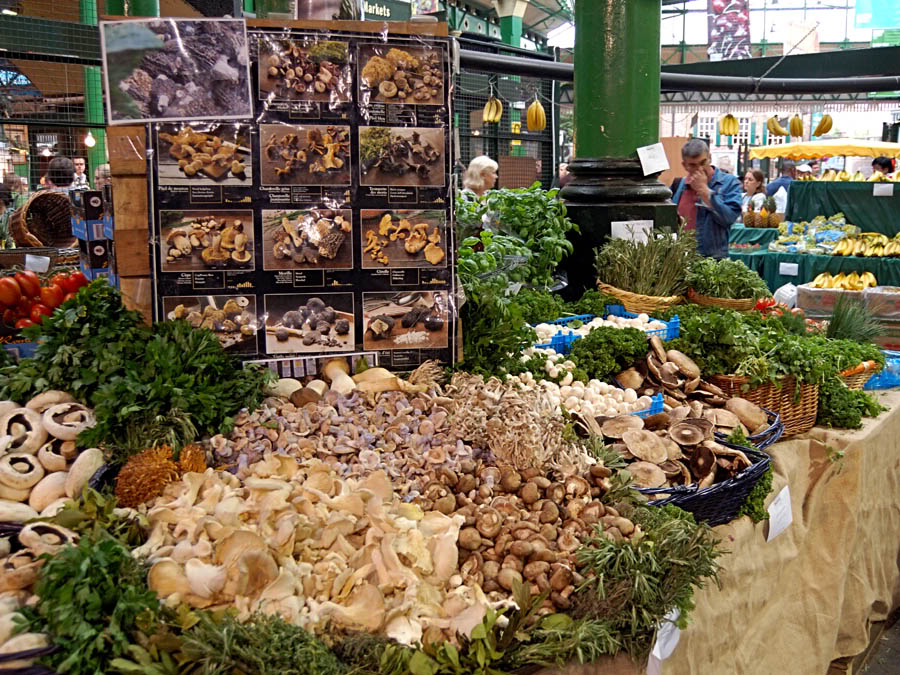 So when you get tired of fighting off fellow tourists at Covent Garden's, make your way to one of London's best Gourmet food markets. Assuming there are kitchen facilities wherever you're staying I'd highly recommend picking up some local produce and going nuts in the kitchen. One of the best sauces (see what I did there?) for fresh gourmet food and ingredients is the Borough Market, with about 70 different stalls and fresh produce from all across the UK and Europe. This one's open Tuesday to Saturday and can be found on the Borough High Street.
Last Thoughts On The Best London Markets
I could go on and on about the best London markets, as I've really only just touched the surface with these 5 favourites. There are so many more fantastic markets in London to explore, from the famous Portobello Road market through to the seasonal Christmas markets that popup this time of year. The list goes on and on. Pick a few and enjoy the atmosphere, the food and the characters who make all the best London markets so memorable.