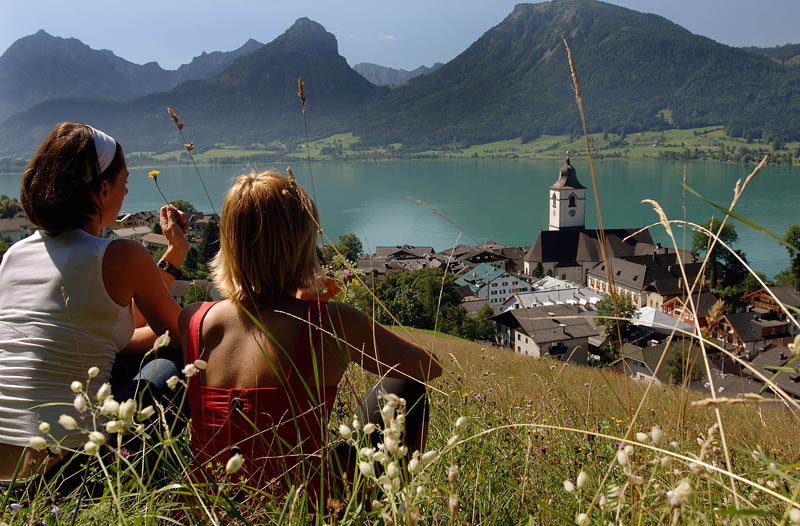 When I'm not driving when I travel, I love to walk. We all like to go for a stroll once in a while, but when we do it at home, it can get a little stale and repetitive. This is what holidays are seemingly made for, especially when needing a little exercise and fresh air, but walking alone might not be enough. On a vacation, a good walk should end with either some time to rest your feet or, to refuel, a meal out at a restaurant.
Food is an important part of any holiday, but sometimes, we can be a little reluctant to try something new. A survey of British holidaymakers revealed that almost one in three refused to try the local cuisine, with almost half saying they tried to find British food. This is understandable, but surely trying something different is part of what makes holidays great, right?
Many parts of Europe are great for walking holidays, and the fact that there are so many different cuisines to sample makes the continent all the more alluring as a destination. Here are three countries where walking and dining can be enjoyed together:
Austria
Whether in mid-winter or during the summer when the snow has melted, Austria is a great place to go walking. For anyone who wants a really great view wherever they go, the Austrian Lake District near the city of Salzburg is perhaps the best place to go wandering, but remember to take your camera and, if visiting in winter, some sturdy walking boots!
Austria is also a country where the arts tend to flourish, particularly classical music. Concerts are a regular occurrence in Vienna, Salzburg, Linz and other major towns and cities. As for the food, if you've had Wiener schnitzel at home, it might pale into comparison with one made in its homeland, while other recipes from neighboring countries including goulash are given a tasty Austrian twist.
Italy
To the south of the Alps, this is a country that's made for traversing by foot. From the mountainous north to the balmy south, Italy is a walkers' paradise. While you're here, you could see the sights such as the Coliseum in Rome or perhaps explore Venice by gondola. Italy is just as, if not more appreciative of the arts as Austria too.
In terms of food, you're pretty much spoilt for choice here. Italian cuisine is arguably the country's most famous export, as millions upon millions of us chow down on pizza and pasta almost every week! However, to sample authentic Italian food, where better to go than the home of spaghetti carbonara and the margherita pizza?
France
The north-western Alps lie just inside the French border, but this part of the continent has a host of great cities to walk around, especially capital city Paris. There, you can stroll up and down the boulevards while on a shopping trip, see sights such as the Arc D'Triomphe and the Eiffel Tower and visit other attractions such as La Louvre.
France is a country renowned for producing world-class wines and cheeses, both of which tend to complement each other at a dinner party. Wine from the south west of France is best, while cheeses to look out for are brie and Camembert, which are great when melted and used for dipping. As for other snacks, perhaps a croque monsieur – a toasted ham and cheese sandwich – might hit the spot!