The sun was just touching the horizon bathing the world in the beautiful golden light that only a tropical sunset can create and I was sitting on the soft sand, admiring the silhouettes of palm trees against a backdrop of ocean while a gentle breeze softly played across my skin.
It was perfect, not a cloud in the sky and I was somewhere between total relaxation and actually being catapulted into the beating heart of perfect nirvana. My half-open eyes ran down the length of a palm tree towards its base then sleepily came to rest on the dense foliage surrounding the bottom of the trunk and the unmistakable human leg that was sticking out from beneath the green leaves..
What the hell! Was it a body? A victim of some despicable crime maybe? or even the first human to be eaten by the evil Balinese demon Rangda? Fortunately it was none of the above, as upon some initial investigation the leg turned out to be attached to an Australian man (Southern Cross on his back) who'd had rather a large night which must have ended with him and taking most of his clothes off and passing out in the thick bush. So luckily the only real victim turned out to be the guy's liver, and while I would normally have also said, his dignity, he looked like the kind of guy who probably did stuff like that a lot..
I was in the process of making my way towards him with the intention of making sure he was still breathing when he came to, about as hangover as humanly possible, blearily eyed and coughing and groaning he sat up, tried to stand, sat down, threw up, stood up and stumbled down the beach in the direction of what must have been his hotel.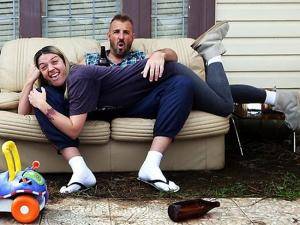 Welcome to Kuta!
Firstly, I love visiting Bali, I really do. I've never had a bad time there, so let's get that straight. But the aforementioned vision of our bogan friend (if this word in new to you, click here) laying face down, prostrate in the fragrant, colorful glory of a tropical paradise really sums up the Bali experience for many people…
Secondly I'm also well aware that the alcohol fuelled Kuta/party experience that was so beautifully juxtapositioned with a tropical paradise is only a tiny part of the island province of Bali (and the wider holiday experience available).
Obviously the party town of Kuta is NOT representative of the rest of the island. Bali is actually quite large, and diverse, with plenty of far more chilled out areas to stay. Even going just a little further down the beach to Seminyak leads to a more relaxing Bali experience with its lengthy expanse of beach-side restaurants and bars.
As an Australian's and New Zealanders have always had a bit of an interesting relationship with Bali, I mean for us it's closer (and cheaper) to get to than flying to Sydney which is why the Indonesian island attracts so many Aussies.
There's also the added 'bogan bonus', which is always great fun for a laugh. For those who have not yet had the pleasure of basking in the glory that is the Australian Bogan, Bali gives you just that chance! Any unwitting noob has only to spend a few hours wandering around Bali and you can't but help be moved by the nasal crooning of a bogan yapping at full clap.
"Awww, yeeeah, ahy  Sheryll, dees ones ere fit farkin perfect. Get 'em! For shaw!"
Calls like this can be heard from all over Bali but there is no other area quite as saturated with the bogan as Kuta. Don't get me wrong if you're going to Bali to drink Arak (aka: gasoline), dance with your shirt off and throw up on someone, then Kuta's for you!
But if like me, your tastes are slightly different then I'd recommend staying in one of the many other popular, more chilled out areas of Bali. Seminyak or Legian are a couple of popular alternative spots, close enough to the action in case you do want to go bogan spotting one day, but far enough away to not get caught in the crossfire.
I do genuinely feel sorry for the Balinese locals however; having to put up with some pretty rough examples of tourists every day. The catch 22 of the island is such that the tourists who are the lifeblood of Bali and pump so much money into its economy are also often rather irritating to be around (schoolies week anyone?) and are often disgraceful examples of the abuse of my 'dickhead rule'.
So why does the island attract so many people? – Well because Bali is bloody great. What a gorgeous island! Good beaches, surfing, food, pools, hotels, shopping all rolled up in the copious natural beauty of the island make it the perfect kind of place to get away from things for a while and just zone out by a pool or on the sand for a few days.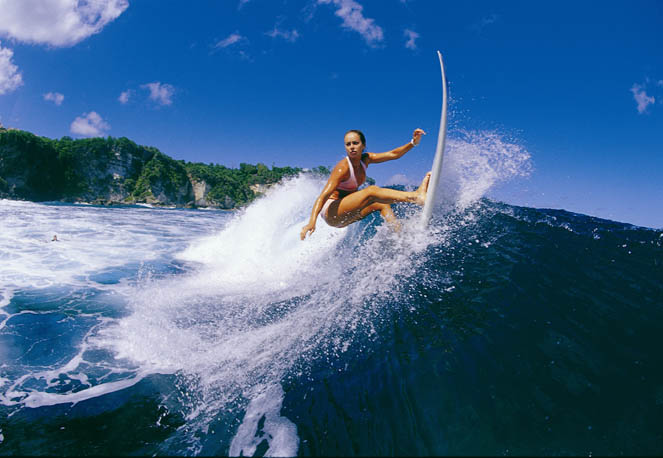 So if bogan spotting does get old (I know, I know, how could it, right..!?) then what else can the humble tourist get up to in Bali? – well here's a list of a few of the things i've enjoyed while in Bali:
Eat amazing food
Drink copious numbers of cocktails/Bintang
Chill on one of the many beaches
Go exploring in the islands interior
Visit the beautiful rice terraces
Go surfing (or learn!)
Scuba dive
Cruises to the surrounding islands
Water Bomb Park
Find a big hotel's pool
Get a massage
Visit some of the many cultural sites (eg. Tanah Lot, Garuda Luhur Kencana)
Enjoy some Balinese music and dance
Go shopping
Get a tan (but not too much of a tan!)
Climb a volcano
Drink Balinese coffee
Visit a Balinese Sea temple
I've really enjoyed taking day trips into the interior of Bali to see the more traditional and rural side of the province. There are some fantastically beautiful areas of Bali that (fortunately) most tourists just don't get to. I'd recommend getting out to Git Git Waterfall in Singaraja to check out the tropical 200-foot drop, or out to the rural side of Bali and the Karangasem countryside itself, to get out of the urban areas for something a little different to do.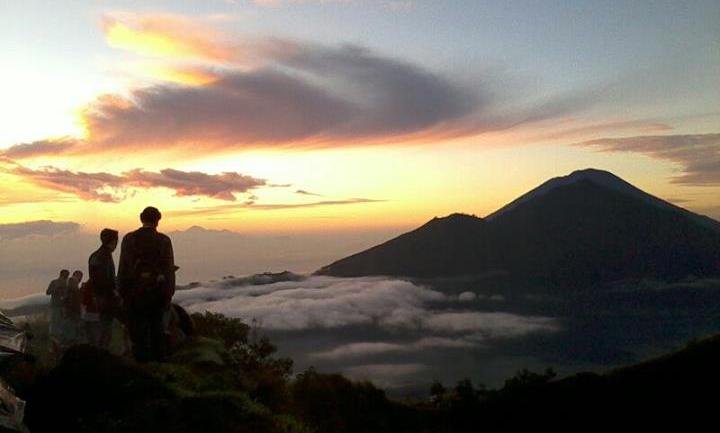 Another favorite of mine was doing the climb of Mt Batur, one of the islands' 3 active volcanoes, to watch the sunrise over the island. It's not too hard a climb with a well-travelled and established track, and after several hours of ascending the view is enough of a reward to make the physical effort (and early bedtime) worth it. As an added bonus the guides will give you a rough breakfast at the top too, and you can wash it down with some of the world's best hot chocolate or famous Balinese coffee.
I've always had a great time visiting Bali, I've done the chillaxed holiday there where I basically don't leave the pool; I've also done the trekking explorer type holiday over there and spent the time hiking and photographing my way around the island. You pretty much can't go wrong, it's a really great place to spend a short break, and if you know what to expect from the island, you almost can' t help but have a good time, especially around June or July when many Australian Bogan's make their temporary annual migration to warmer climes, so don your safari hat and bring your camera but avoid eye contact and don't get too close, especially the morning after!