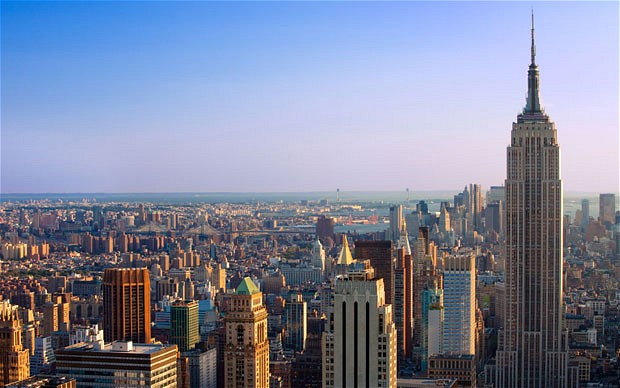 Brunch, the combination of breakfast and lunch, for those who have been under a rock for the last 50 years is one of my favorite ways to spend a Sunday morning. When breakfast seems far too early, but lunch seems too far away hit one of these tops brunch spots in New York for some of the best mid-morning feasts available in the Big Apple. What? You're not currently in New York? Well hit up Travelbag to grab a bargain and while you're there, make sure you experience the famous culinary culture of New York City at its best, brunch style.
1)  La Cerveceria: Located on 2nd Ave in the East Village La Cerveceria is a Peruvian and Latin American fusion tapas restaurant that boasts some of the most interesting and tasty lime infused, cilantro-specked dishes in the city. Marinated meats, seafood, spices, zesty complex flavors all served in a clean, high energy environment; make for a very tasty and memorable brunch experience. Recommended dishes: Skirt Steak and the Fish Tacos!
2)  83 ½: How could we mention food in New York without at least one Italian restaurant making the cut. 83 ½ is the labor of love of Vincenzo Mangiafridda, a 20 year restaurant veteran of the Upper East Side. This smooth Sicilian eatery offers a dynamic Italian menu of silky pastas, delicious entrees and some of the best pastries this side of Rome. The food is made with both passion and love, and the restaurant is family focussed with a warm, welcoming and truly hospitable atmosphere like only a good Italian restaurant can. Located on East 23rd St, it's a family dining experience that offers more than just amazing Italian food.
3)  Agave: Located on 7th Ave in the West Village the restaurant is a south-western culinary delight with specialties like their hand hacked avocado guacamole, blue crab quesadillas and fire grilled shrimp tacos, the restaurant is simply one of the best brunch spots I have ever had the privilege of trying. The atmosphere is serene and smart and Agave enjoys a justified glowing reputation for good food and excellent service. Personal recommendations would be the Char grilled half chicken and the Kobe beef burger.