Foreword from me: The following is a guest post from a good friend of mine who's been travelling pretty consistently for 4 years now (that's right, 4 years!) and is currently volunteering in Nepal. I've written about slow travel and other ways to make your travel experiences more authentic, Trent's taken this a step further is now actively giving back to the people and communities he visits. I'll let Trent explain, but I'll leave off with this: For many people, the greatest fulfilment and happiness in their lives comes about through helping other people. Trent's shown me there's far more to travel than just good times and exploration; why not give something back too?
—————————-
When was the last time you travelled for a purpose other than leisure? Increasingly, travellers are looking for experiences that add meaning to their overseas adventures, and are engaging in activities abroad that serve a purpose to help others and in turn develop their own character. The holiday tradition of simply laying by a pool in a cookie-cutter resort will always be a popular choice, of course; but the more intrepid among us are searching for something more. In addition, travelling to far-flung places far from the tourist trail, living with locals, and experiencing real life in a certain country all adds up for a far more authentic, enlightening, and introspective travel experience.
Since first setting out from my home in Australia almost four years ago, my travels have become increasingly focused on giving back to the communities in which I am so fortunate to be exploring. In my early jaunt through Europe I chose to spend a great deal of time volunteering on projects via Help Exchange, and since spending the majority of my time in Asia, I have been able to reach out to projects not only through Help Exchange and WorkAway but also through some independent NGOs and charities.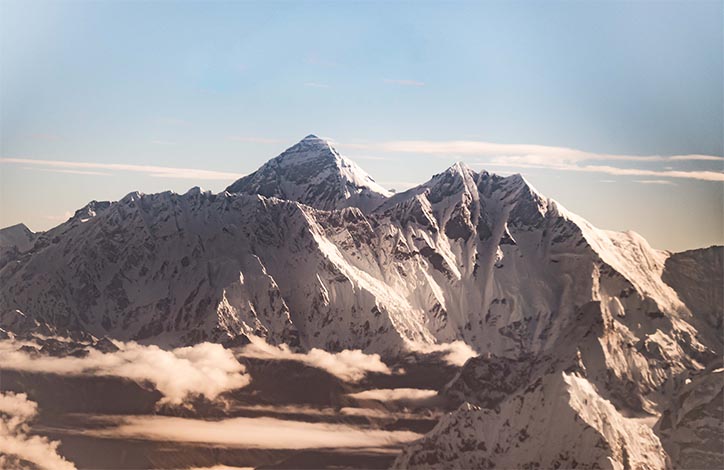 In November 2015 I decided to travel to Nepal for the second time. Nepal had been devastated by the Gorkha Earthquake earlier that year and was in dire need of international assistance. After volunteering for a while in the village that I had worked in on my first visit to Nepal, I decided to give volunteering with an NGO a try. Through social media, I had discovered an Australian charity called THISWORLDEXISTS.
THISWORLDEXISTS seeks to combine adventure travel with volunteer opportunities on education projects around the world. Enthralled by their message and goals, and by the grassroots nature of the organisation (100% of all funds raised by volunteers go directly to the education projects), I signed up for an adventure with them in Nepal. Fast forward 10 months later to the present day, and I am fortunate enough to be leading expeditions and managing projects for them, too. It all began with that first, awesome experience of volunteering in Nepal. If you're looking for a true adventure where you can also provide something valuable to communities that really need it, then give volunteering a go. Better yet, come along on a THISWORLDEXISTS adventure!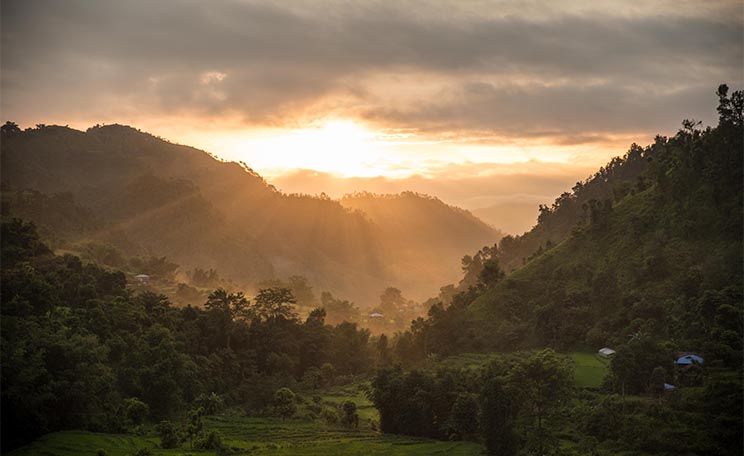 Imagine waking up in a tiny, isolated village, the sunrise spreading ochre light across the sky, crisp mountain air entering your lungs, and the only sound around you that of sweet birdsong and a river gently meandering by. This is a typical morning on a THISWORLDEXISTS Project.
If you're participating in the 'adventure' component of a THISWORLDEXISTS expedition, then you'll probably be preparing for a hike through the Himalayas, a trek through the jungles of Cambodia, or a dive with whale sharks off the coast of Mexico. If you're in the midst of the 'project' component of the adventure, or if you're volunteering independently on an existing project; then after breakfast you'd start work – assisting the local craftspeople in constructing the school from scratch, renovating an existing structure, or even preparing to assist in teaching English to the village children. Throughout the day on the project, you witness the wonderful hospitality and generosity of the locals, the beautiful smiles of the children who you are there to support, and the positive enthusiasm of your fellow volunteers. After a hard days' work, a wash in the river, and a delicious locally prepared meal, you retire by the campfire and reflect on the wonderfully rewarding day that was.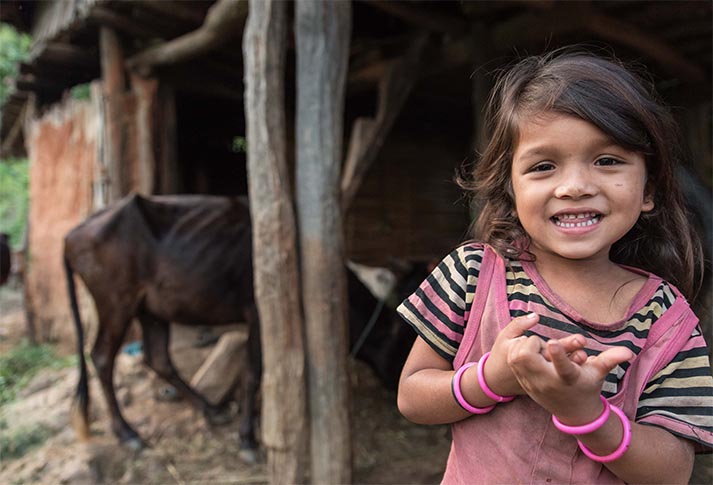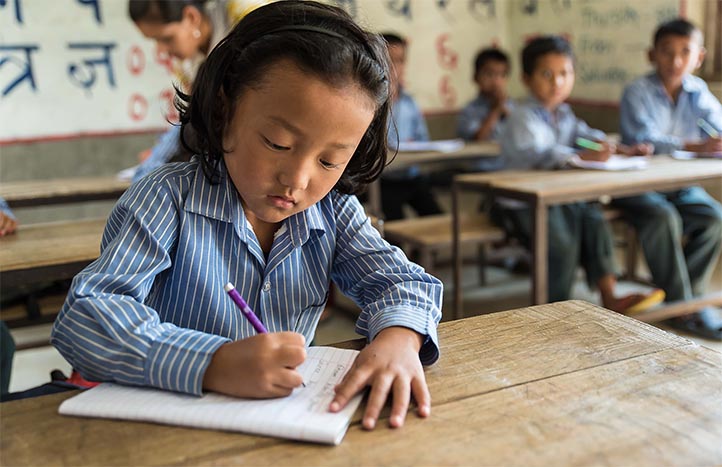 Sounds good, right? If this type of travel experience appeals to you then definitely try your hand at volunteering. If you are more interested in particular types of 'homestay' style projects such as organic farming, hostel work, working with animals, home renovations, etc. then check out sites like Help Exchange and WorkAway for listings of hosts all around the world who will often host you free of charge, in exchange for a little bit of hard work every day. This is a brilliant way to extend your travels almost indefinitely. It also helps to develop deeper, more meaningful understandings of the locations in which you live, work and travel.
If you're interested in education or sustainable construction, looking to make a much bigger impact, and really change people's lives in communities that are in dire need, get in touch with a grassroots NGO like THISWORLDEXISTS. They are currently running adventures and projects in Nepal, Cambodia, and Mexico. Check out their site for more information.
—————————-
Trent Matthews is a serial traveller, international education project volunteer, and meditation instructor. Check out his ramblings over at maitrijournal.com. He's also going completely bonkers and walking across Europe in 2017 to raise funds for THISWORLDEXISTS' projects in Nepal. For more info on the walk check out thisworldexists.org/walk.
All photos by Ryan Gray Media.