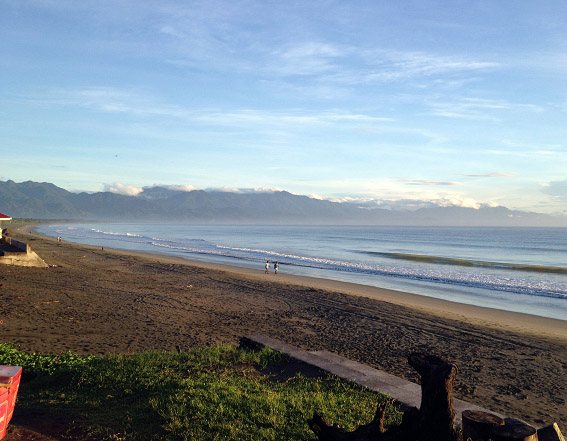 The Philippines might not be top of mind when you're thinking about surfing in South East Asia, but there are some real hidden gems, especially if you know where to look, and luckily these spots are still not overrun by tourists (yet!). Once you can get out of the grind that is Manila city, head to the more remote places around the islands and there are some fantastic hidden surf spots.
I like to consider The Philippines one of the last great frontiers in the region, as Thailand, Cambodia and Indonesia are all well trampled surf destinations on the South East Asian tourist circuit. That's a good thing because the cost of traveling in The Philippines is also pretty damn cheap with multiple well-run budget airlines like Cebu Pacific, Air Phil and Philippine Airlines servicing the country and abroad. Also getting around is super easy with the mighty Philippine tricycle! There are also affordable hostels and hotels, and good food can be found for basically nothing. Beer ranges from 50 cents to a couple bucks at a nice bar (if that helps put things in perspective!). English is also an official language, signs are all readable and most people at least understand a little if not speak English surprisingly well, making communication easy.
You can enjoy some great beach breaks in the northern island of Luzon, namely at La Union and Baler. La Union has a few more places to stay and is a bit more developed, but surfing in Baler is more scenic and you may very likely be the only one at any given time enjoying crisp curls in clean, warm water. The small town of Baler also has a few good beach-fronting budget hotels, some restaurants, bars and slew of other unique activities to check out in the area including climbing a huge balete tree or hiking to a  couple of beautiful local waterfalls.
The best place to surf in the Philippines in my opinion has to be on the small island of Siargao. It fronts the Pacific so some serious swell comes in, which is mostly reef break. There is a world class wave there called Cloud 9 which is the focus of a couple big surf competitions each year, including the Billabong Cloud 9 Invitational.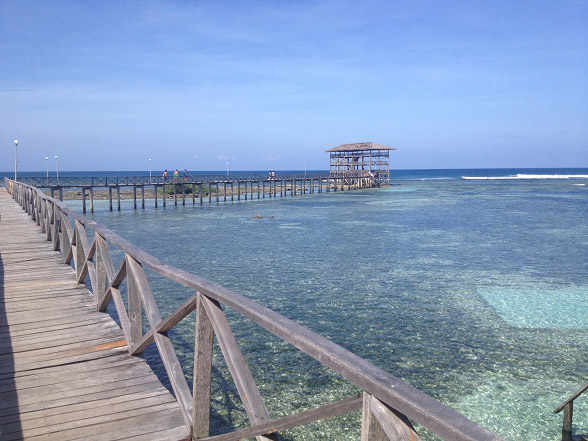 Besides Cloud 9, there are multiple breaks around the small local town of General Luna, which  is an easy to find island, locals can take you out on a small boat with your board for around a buck. If you want to check out the area, many people rent a motor bike while staying on Siargao to get around as well as to explore the island.
Besides surfing, you can play basketball with the locals (they love it!), laze around in tidal pools, explore caves, go diving, island hop, go to a cock fight on Sundays (it's legal in the Philippines) and party at one of the many bars with locals and ex pats alike). It's really a peaceful island that is surprisingly hard to leave, just ask the one of the expats still living there.
Cebu Pacific now operates 4 flights weekly (only used to be two) to the island, so it's very easy to reach so hang ten in Siargao before everyone else does!