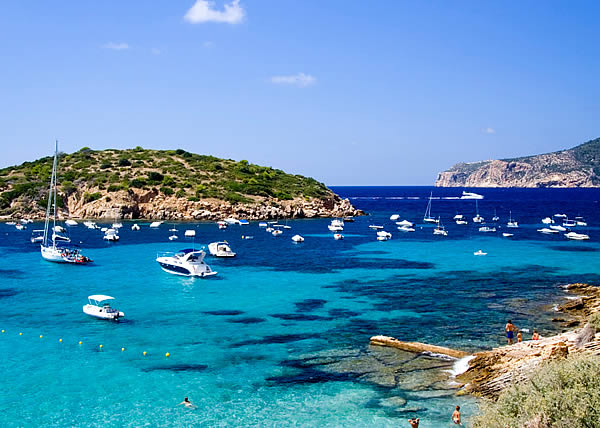 If you're looking for the type of package holiday where you get to just relax on a beach somewhere tropical and enjoy the sand, sun and clear blue water then the island of Majorca might be what you're after. Being part of the Spanish islands, Majorca attracts tourists from all over Europe with the major resort of Magaluf being the main holiday focus of the island.
The report not only offers luxurious accommodation but water sports, more pools than you thought existed, a killer nightlife and some of the best beaches in the world. The resort also includes a water park for the kids (or the adults..) and also offers other entertainment like golf, a series of caves and even tropical gardens, making Magaluf perfect for not just younger people but families also.
Now add to this one of the best nightlife scenes on the planet, oodles of European party tourists and you have the recipe for some good times. The notoriously active nightlife scene that attracts the party crowed from all over Europe (and indeed, the world) as well as many DJ heavy weights including people like David Guetta and Calvin Harris who have both played sets at the resort.
Tourism on the island is largely generated through holiday packages with providers like OntheBeach.co.uk streamlining the booking process and making it incredibly easy to book an all-inclusive holiday.
While the Spanish isles have become synonymous with good times, sunshine and holidays Magaluf is a standout. With everything you could want from a resort; fun people, sun, sandy beaches, blue water, good food and enough well rounded entertainment to keep everyone happy, the resort has become internationally renowned as being one of Europe's best holiday destinations.