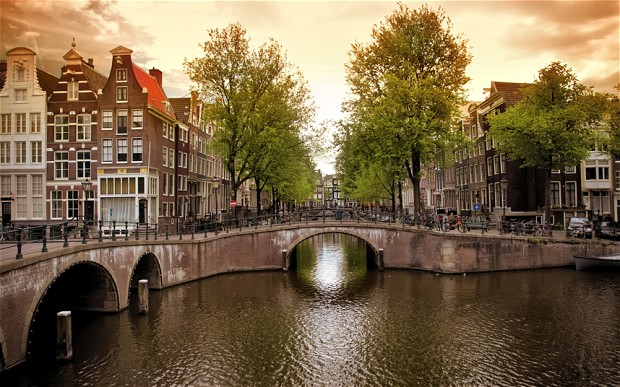 When you think of Amsterdam, what do you picture? For many, it will probably be the darker side of the city, but because we're focusing on the many more wonderful things there are to see and do in this beautiful city, we'll pretend that doesn't exist. Instead, let's picture the charming canals, the bright landscape, the fantastic shopping opportunities, the plentiful restaurants and the many cultural museums and galleries to explore.
In short, Amsterdam is so much more than canals and clogs.
Thanks to the invention that is the low cost airline, nowadays it's cheap and quick to head over to Amsterdam for even the weekend, and you'll find lots of reasonably priced accommodation on offer too. Combine your travel plans with handy airport extras, such as Birmingham Airport Parking, for flights from the Midlands, and you'll not only save money on those expensive taxi fares, but you'll also add in convenience and comfort too. Win-win!
Saving money wherever possible is the name of the game, and that also means more to spend on your holiday in this fascinating city. There aren't many large cities in the world that effortlessly combine bustling city life, with chilled-out areas so successfully, but Amsterdam manages to get the blend just right. My first stop would definitely be the canals, and you'll find many boat trips of varying durations, all giving you a unique and special view of the passing landscape. It's a definite camera moment.
Once you've done the canals, you'll need to decide whether to head for history and culture or modern day shopping. For me, the shopping would come first, and Magna Plaza around Dam Square is a fantastic first stop for the modern-day mall. Alternatively, there are many quaint stores around the streets, and at the attractions, so plenty of souvenirs to take home!
On to the history, and there is so much to see in Amsterdam, with enough to keep even the keenest culture vulture occupied. There are countless museums and galleries, including the famous Van Gogh Museum, with many examples of the famous artist's work on show. For humbling history of the highest order, Anne Frank's House is an absolute must-visit. Dam Square is where you can check out the splendour of the Royal Palace of Amsterdam, and a visit to The Hague is also recommended.
The night-life in Amsterdam is lively, bright and vibrant, with many clubs and bars open until the early hours, just as you would expect from a large city. There are many bars along the canals, with a fantastic setting for a few drinks. Food-wise, again, there is a large range of restaurants to suit every taste, so whatever you fancy, you're bound to find it. Choice is certainly the way forward here!
I'm exhausting listing just some of the attractions and sights on offer in Amsterdam, and there are many more than I've mentioned. A weekend will never be enough, but even a few days in this beautiful, vibrant city will leave you wanting more. Remember to add in those airport extras, to really make the most of your break, such as Stansted Airport parking for those cheaper fares from the capital, and you'll be heading off with a smile on your face. If you're flying more regionally, you're not forgotten, with services such as Luton Airport Parking from Airparks equally great value.
Tulips, canals and clogs – forget the clichés, Amsterdam is a city like no other.