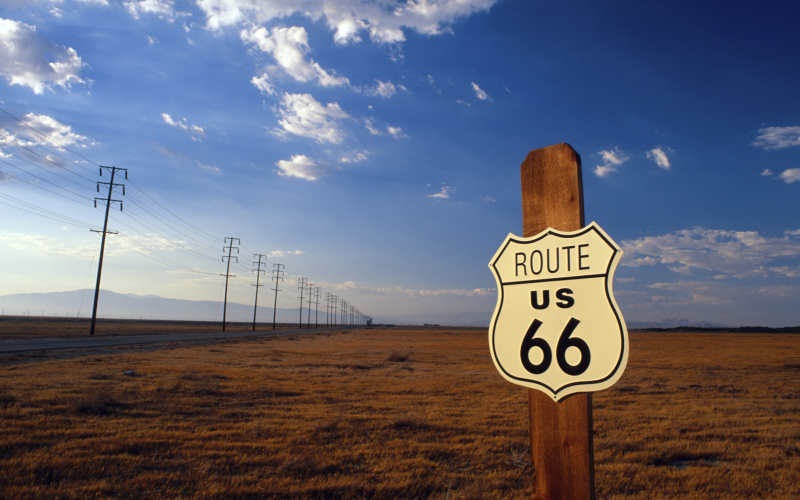 Some of the best times I've had in America have actually happened because I was lost. The USA is a pretty big place, especially if you're from somewhere like Europe with everything so close together. Places like the USA or Australia are big enough to drive all day and when you check how far you've gone on a map it's actually kind of funny. If I'm in Europe I can drive for 3 hours and cross 4 countries borders, in the USA or Australia 3 hours gets you just a little further down the road. But this is probably one of the best bits about America, the open road, the great outdoors, a few good tunes, some good company and you have a recipe for an amazing time.
In my opinion the only way to see America is to drive it. The extensive highway system will take you literally everywhere and fuel's so cheap it's basically theft (recently in Colorado I paid $2.30 per gallon.. PER GALLON!! That's like 60c per litre!! Petrol hasn't been that cheap in Australia since the 1960's..) National parks in the US are plentiful and really worth exploring, from the famous Yellowstone or Yosemite to the parched alien landscape of Death Valley and Utah, the scenery is as varied as the people you're bound to bump into along the way.
Speaking of which.. The other fun part of a road trip through the states as anyone who has driven any serious distance in the USA can attest, are the seriously small and isolated towns that dot the interior. These range from quaint little idealistic societies with well-maintained front lawns and little white picket fences all the way through to creepy bumpkin towns that feel like you've stepped into the set of The Texas Chainsaw Massacre or Deliverance… whose inhabitants are inevitably hilarious.
If you're stumped for ideas here are a couple of great drives that I did recently that I would recommend exploring on your next trip.
The Olympic peninsula & Mt St Helens: Start in Seattle and make your way down towards Mt St Helens, before heading around the Olympic peninsula aiming for the Hoh Rain-forest (the largest temperate rain-forest in the world), before continuing around the peninsula, crossing to Whidbey Island on one of the ferries before heading back to Seattle. If you're near Portland, I'd really recommend doing this drive.
Death Valley and Las Vegas: Start in LA or San Francisco (we started in Fresno.. I recommend not starting in Fresno..) and drive towards Death Valley through the Mojave Desert. Spend some time around Death Valley exploring the hottest place on earth before doing the stunning drive towards the gambling capital of the US to live it up 'hangover style' at one of those movie like hotels in Vegas, which are fairly priced now and then.
These are just two suggestions for road trips that I did recently in a trip to the US. There are so many more great road tripping ideas, how about the classic Rout 66 trip? Or doing the Pacific Coast highway?
Tips for road tripping like a boss
1)  Get your hands on a sweet car: Preferably a big all American monster to stick with the theme of the show.
2)  Bring good music: Recommendations include – The Red Hot Chilli Peppers, The Black Keys, Bob Dylan, Bruce Springsteen or any other iconic American group.
3)  Don't go straight for your destination: Road tripping rookie mistake, take the longest way possible, you won't regret it.
4)  Pick the right kind of roads: Stay away from generic overpass type roads where you can, these are far less interesting than the smaller ones.
5)  Let lost: Maps are fun but getting lost in the USA is kind of the point.. take it away Chili Peppers!
Road trippin' with my two favorite allies
Fully loaded we got snacks and supplies
It's time to leave this town
It's time to steal away
Let's go get lost
Anywhere in the USA