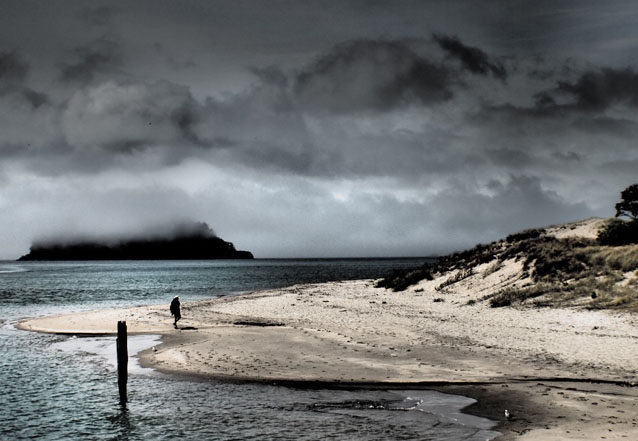 There's a fantastic radio station in Auckland that plays consistently good music…something so uncommonly rare that in comparison, unicorns, leprechauns and good Australian TV dramas are positively common. Unfortunately as soon as we left the city this winning station was replaced with local 'country' radio, immediately adding roughly 3 decades to the age of anyone caught listening to the ailing presenters who can probably still remember the maiden voyage of the Titanic. Wrong target market maybe? Anyway New Zealand has so many hills that FM radio is literally doomed from the start. Luckily enough, we found that the spectacular scenery, waterfalls, mountains and hills were the only companions we needed on the winding country roads.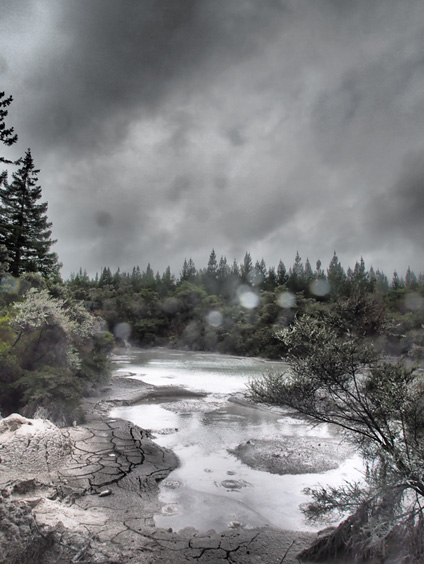 The sheer beauty of New Zealand was enough on several occasions to leave me speechless and unfortunately, photography can't ever replace being there yourself. As opposed to staying in Rotorua we elected to stay with a local lady in Maketu, a little away from the beaten tourist track. Located about 45 mins out of Rotorua, Maketu turned out to be a tiny seaside village right on the Bay of Plenty coast, with great views of a more rural New Zealand that I had yet to see up close.
The Maketu area has a large number of Kiwi Fruit plantations, which attract travellers from all over the world during the picking season and surprisingly enough as it turns out New Zealand is only the number 2 Kiwi Fruit producer in the world (surprisingly number 1 is Italy).
We used Maketu as a base to explore the northern coastline which included a (lengthy) day trip through Whangamata, a beautiful sleepy seaside town on the far western side of the Bay of Plenty, up to Hot Water Beach – and no it's not named for the number of people who pee in the water while they swim…
Hot Water Beach is a novel way to explore New Zealand's thermal springs, It's named for it's location over 2 thermal hot springs that lie below the sand. The idea's pretty cool, you wander down to the sand, dig your own 'thermal pool' and soak in the piping waters (high as 60+ degrees) as you take in the spectacular coastal views. Make sure you research the tide movements as it's only possible within 2 hours of low tide.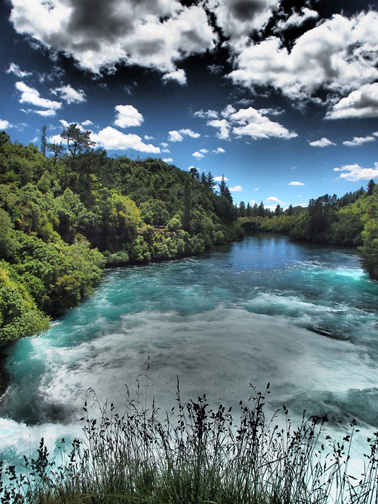 I would highly recommend taking the Thermal Explorer Highway, which splits the North Island right down the middle from Auckland to Hawkes Bay. The stunning scenery include the many thermal springs, geysers, waterfalls and a whole range of other fantastic spots to snap a few pictures and wash away the stresses of the road.
Speaking of stressing about the road..
Our little Nissan Micra rental car, went from zero to 100 kph in roughly a week, goes backwards in a strong breeze, fits just 1.5 people and boasts all of 3 stampeding horses bucking under the hood. So how fast does Mr Beans car go? Turns out 115 kph (71 mph) a full 15 kph faster than the New Zealands top speed limit and about 30 kph faster than my expectations.
New Zealand has roughly 1 police officer per 10,000 sheep, and unfortunately he happened to be watching the whole time that our wild Japanese stallion was galloping past the posted limit. "Do you know how fast you were going?" He asks. "115 I say, stroking the dash proudly, we had no idea the old girl could even crack 100!" His lack of enthusiasm starkly reminded me of the Perth airport security staff. His eyes narrowed as his generous mustache began to twitch from side to side, any hope I'd entertained of talking this cop out of a ticket disappeared as quickly as Bill Clinton's pants. #Fail.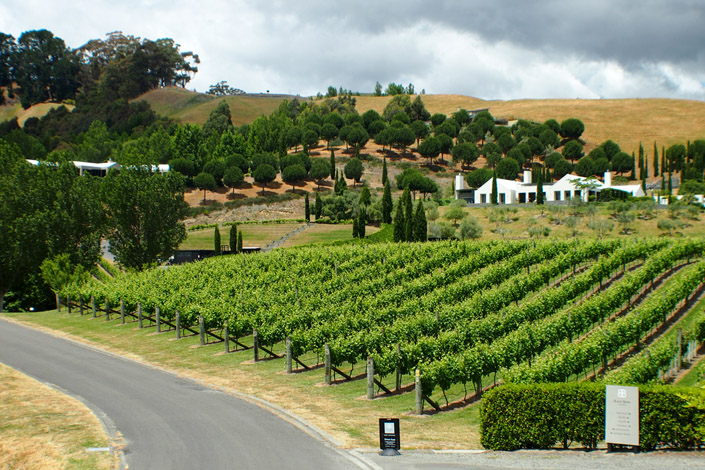 Of all the beautiful towns that dot the North Island, I think Napier (Hawkes Bay area) has to be the most interesting and fun to visit. Napier's a bit like a populated art exhibition with a 2 drink minimum…
The Hawkes Bay area is one of New Zealand's more famous wine regions with enough great vineyards packed into the area to keep even the most gluttonous wine fiend happy. If you're not a fan of the grape, first of all, the door's over there.. and once you've seen yourself out, take in the classic 1930's Art Deco style architecture Napier is so famous for.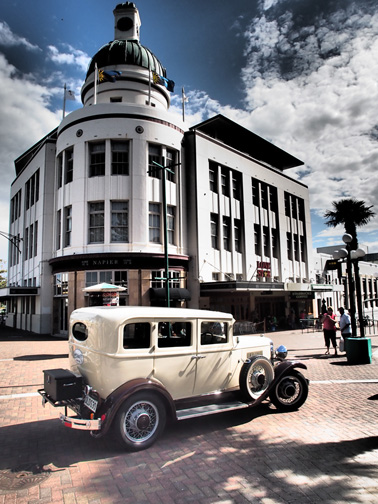 This funky town is a living tribute to this period of design, calling itself New Zealand's 'Art Deco Capital' and judging by the number of classic cars, Deco style buildings and the odd flapper girl giggling in a café, I'd say its pretty much bang on the money.
Visiting the North Island is a fantastic way to explore New Zealand's Maori heritage as well as the country's many thermal properties. An all round a great journey, made the more enjoyable with the freedom of a hire car. I can't stress enough how much I enjoyed exploring New Zealand's beautiful countryside and with record numbers of New Zealanders currently moving to Australia, I'm left scratching my head and wondering why..
Next: Winter is coming.. we venture to the US, freeze at Harvard and try not to get shanked in Boston!