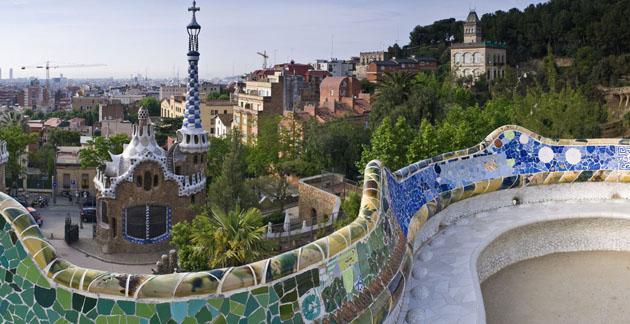 Both are bathed in Mediterranean sunshine, both are surrounded by beaches and both offer a variety of attractions to tourists and holidaymakers during the summer months – but how do you choose between the delights of Malta and the charm of Spain? And which one can claim the prize of the ultimate summer destination?
Weather
When it comes to climate, there's little to divide Spain and Malta with each offering long, hot sunny days, mild nights and little chance of rain. Spain's northern coastline can experience more unsettled summers, so for sun-kissed holidays Lanzarote and other Spanish islands as well as coastal areas and Costas are your best bet.
Beaches
Due to its size, Spain does rather trump Malta when it comes to the number and variety of its beaches. From the volcanic sands of the Canaries to the long, golden expanses of the Costas and the rugged coves of the Balearics, Spain has a lot to offer swimmers, sunbathers and watersports enthusiasts alike. If you want to avoid the crowds, you might have to hire a car and drive a little way from the main resorts.
Although Malta can't compete with the number of beaches, it does offer visitors a great variety in a relatively small area. If you like to discover new places, Malta gives you the chance to swim somewhere completely different every day of your trip.
Things to do
For adventure lovers, history buffs and culture vultures, Spain has it all. There are even luxury ski holidays to be found in its northern mountains. Although it's not possible to see everything that Spain has to offer on a single trip, visitors can easily combine a bit of sightseeing with a few days on the beach for a great summer break.
Thanks to its location in the middle of the Mediterranean, Malta has more than its fair share of culture and history. In fact, there's almost 7,000 years of architecture, legends and sights to explore, making Malta a top cultural destination. Other activities like rock climbing, mountain biking and kayaking are also available on the island.
Choosing between Malta and Spain for your summer break is a difficult one, but the chances are that neither will disappoint. So if you're still struggling, why not flip a coin and let fate decide? There's always next summer to explore the destination that lost the toss.