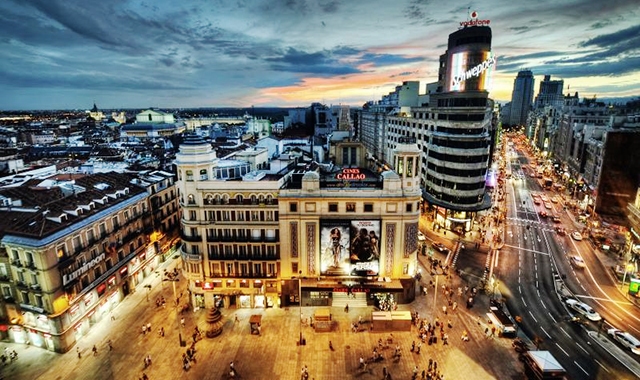 There's a saying the Spain: mañana! Which simply means 'Tomorrow!' it's a reflection of the famous Spanish attitude to work and thus also the reason that many of the buildings in Spain take so damn long to build.. Seriously the Almudena Cathedral was started in 1879 and is still being amended today and let's not even talk about the Sagrada Familia in Barcelona.. which is also still heavily under construction (although if you see it in person, it's easy to see why it might actually never be completed). Why you ask? Well it gets really quite warm in Spain with the scorching summer temperatures in Madrid being a major factor in the laid back attitude of it's people during the day. However after things cool down a little the city literally explodes into action in the cooler hours of the evening and power on through well into the night irrespective of what day it is.
Spanish people are laid back, like proper laid back, I mean they did invent the siesta after all.. something I think I could definitely get used to. Spending time in Madrid is a good way to reset your body clock to the most unhelpful hours everywhere else in the world (except Greece.. those guys know how to sleep in!) Honestly I was only eating dinner at about 11:00pm most nights, getting into bed at about 3:00am and sleeping through to almost lunchtime every day before starting over again…I blame the awesome Spanish nightlife, with Madrid's famous party attitude there are more bars, cafes and clubs open well into the morning than you can poke a tapas plate at.
Speaking of which, many of the bars and cafe in Madrid (and many other parts of Spain also) will give you plates of food when you buy a drink… yes you read that right.. you go to a tapas bar (or basically any bar..) order yourself a beer and get a free plate of food to eat along with the drink. It's great. Warning, the food is often very filling and if you're not careful you'll be too full to actually drink anything, it's also pretty carb heavy so anyone on the Atkins diet should get ready to immediately gain 20kg's upon entering Spanish airspace…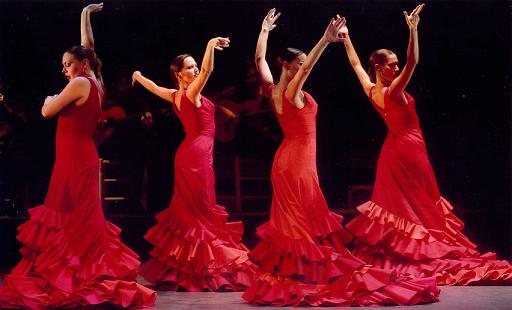 The city is safe however the only precaution to take (apart from sun-cream) is to be careful in public places with valuables as there are lots and lots of pickpockets in Madrid who are very good at separating tourists from their wallets and cameras.
In these times of economic woes a traveller to Spain will be delighted about the cost of living in Madrid, it is actually one of the cheapest places I've been to in all of Europe including Eastern Europe and places in Hungary. This includes everything from food and drinks all the way through to shopping and even your accommodation itself. Given the cheaper cost of living I'd recommend maybe shelling out a little and staying in a super relaxing spa hotel, I mean, you may as well take advantage of the savings while you can right?
As for food, the city delivers with copious amounts of fantastic Spanish grub.. a favourite of mine the Museo del Jamón was a staple favourite while I was in Madrid, and yes that translates to the 'Museum of Ham'.. it's a culinary experience that will leave you with more than just the aftertaste of bacon.. upon entering the store you can't help but notice the THOUSANDS of pieces of pig hanging from every section of ceiling available.. Once you've elbowed your way through to a space at the standing bar just yell 'Cerveza!' at the barman to get a glass of beer which will include some food too. The other awesome part of the Museum of Ham.. are their Spanish ham sandwiches that cost all of 1 Euro and taste a bit like a party in your mouth!
So what's there to do in Madrid apart from eat and drink? Here's a few things I found worth checking out.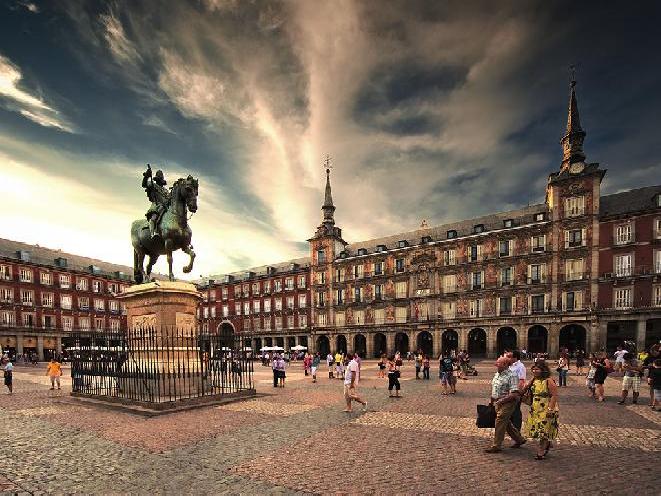 1) Plaza Mayor – With 476 balconies overlooking the plaza its hard not to be impressed with the squares appearance. The plaza also has much historical significance being used for various church activities such as hosting many of the nefarious activities of the Inquisition as well as the canonization of various Spanish saints.
2) Museo Del Traje – One of Madrid's least known museums, but also one of it's best… it's the Madrid Museum of Costumes! Located in the Moncloa district near to the university it's located in the modern U shaped building. The museum is a detailed journey through Spanish clothing since the 16th century and is a really fun and intriguing experience, even if like me your interest in fashion in so non-existent that occasionally I forget to wear shoes.
3) The Temple of Debod – No it's not some ancient satan worshiping sect of Spanish debauchery.. it's a rather gorgeous gift from the Egyptian government to the people of Spain (like so many other places in Europe you can't go 5 steps without bumping into something Egyptian, honestly how is there still anything ancient actually in Egypt?!). It sits atop Rosale Park right in the centre of Madrid and is a wonderful place to enjoy a sunset.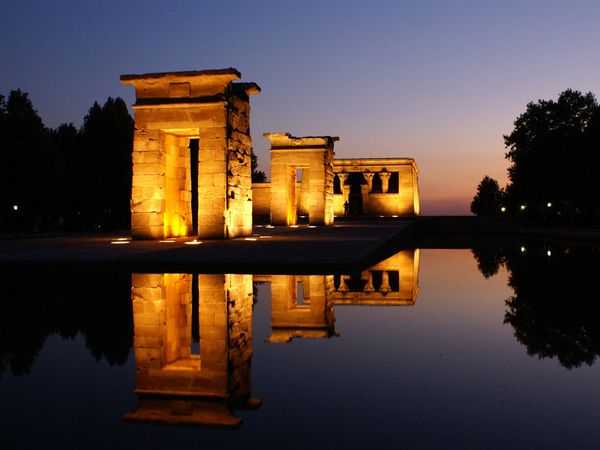 4) Art Galleries & Museums – I'll lump these three into one since they are of a similar interest. Madrid has some of the best collections of art in the world with The Prado Museum one of the largest art galleries in the world leading the charge. The Museo Thyssen-Bornemisza boasts one of Europe's best impressionist and post-impressionist collections with greats like Lautrec, Van Goch, Cezanne, Renoir, Pisarro, Monet, Matisse all on display. If more modern art is your thing make sure you check out Museo Nacional Centro de Arte Reina Sofia (MNCARS) for a more contemporary art scene including many specifically Spanish contemporaries like Picaso and Dali among many others.
5) Check out some Flamenco – The famous Spanish performance that is as passionate as it is entertaining. There are many good Tablao places around Madrid (restaurants with a stage) with Casa Patas and Corral de la Pacheca attracting some of Spains top talent, there are many other places around though so make sure you check out what's close to you.
There are so many great things to see and do in Madrid the above list literally just touched the surface.. the many churches, fountains, gardens, palaces and museums make the Spanish capital a culture lovers dream, the food and entertainment are world renowned and there's enough history to keep even your grandpa happy. In short, Madrid is an amazing experience, go there, immediately! Adiós mis amigos, nos vemos más tarde..