The Best Time To Book Hotel Rooms To Save Money is..
Is the best time to book a hotel early in advance or last minute? That is the million dollar question. Well at least it's potentially the few hundred dollar question. As that's often how much money you can save if you take into account something as simple as the best time to book hotel rooms when you travel. 
You've likely heard plenty of opinions about whether the best time to book hotel rooms or hostel rooms is way in advance or waiting till the very last minute to try and save money. Both of these options do have their individual benefits, as well as drawbacks and other things to consider before you reach for your travel credit card. In this post, I'll very briefly review the best time to book hotel rooms to save you money. There are pros and cons of both booking a hotel way in advance and at the last minute.
First question, do you go hotel or hostel? Personally when I travel I do both, as well as other services line Airbnb and Couch-surfing – as long as you're clean! If you've never spent time in a hostel, i'd also recommend checking out this post first: Random Hostel Tips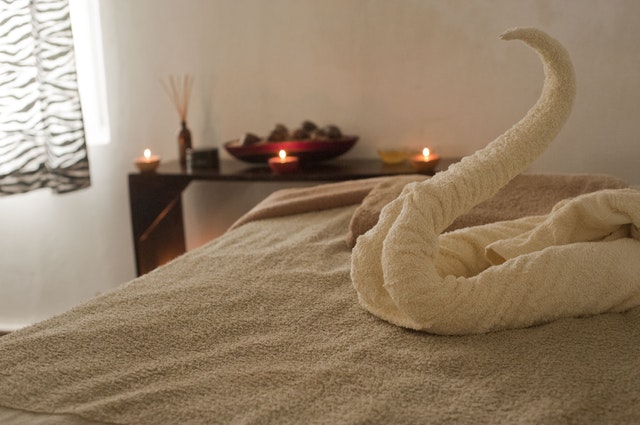 The Best Time to Book Hotel Rooms – In Advance or Last Minute?
Booking a hotel way in advance has the obvious benefit of more options when it comes to available hotel rooms. It also offers peace of mind that you will have a room ready for you once you arrive at your destination.
Booking a Hotel in Advance
Be flexible with your arrival and departure dates. When you're booking a hotel in advance, it is best to be as flexible as you can with your dates of arrival and departure. Hotel rates can vary greatly depending on different dates and days of the week. By giving the hotel flexible dates, you hedge your bets on finding overall cheaper accommodation.
Shop around for different rates. You have the luxury of time, lucky you! Take advantage of it by shopping around when searching for hotel accommodations well in advance, as prices can also vary quite a bit on different sites, and of course from different hotels, as well. Check each of the comparison sites and then the individual hotel's website also.
The answer to the best time to book hotel rooms may just be whenever you find the right marketing offer! Many hotels and some travel sites have price beating comparison marketing offers ie. find it cheaper somewhere else and we'll beat it by 10%. Do you research and play hotels and sites off against each other.
If you're able to adjust your travel dates (again, flexibility), select off peak or 'less peak' season periods to travel. Also avoid travel dates around public holidays or seasonal periods like national days etc.. these always tend to attract premium prices.
Check Groupon style 'offer' sites to see if any hotels at your destination and within your travel dates have any outrageous offers you can take advantage of. Honestly I've found some crackers on these kinds of sites. Sign up for their newsletter (to a non primary email – cause they spam the f*@k out of you) and check regularly when you're booking.
Check to see if your credit card, bank or insurance company has any partnerships and deals with hotel chains at your destination. These companies will very often have LOTS of these kinds of partnerships that only about 1% of their members will ever take advantage of.

Booking a Hotel Last Minute
There is a lot of advise out there that claims that the best time to book hotel rooms is at the very last minute. I'm in two minds to be honest. Booking last minute can definitely occasionally save you a lot of money, keyword is occasionally. It can also be about as expensive as giving your 15 year old daughter your credit card..
The theory is that if a hotel doesn't sell all their rooms, it's better for the hotel to sell them at huge discounts to attract customers then to just let them go empty. Just like communism, great in theory but doesn't always work too well in practice. This strategy can lend itself to some people more then others. Are you're traveling long term and having the adventure of a lifetime, with very flexible dates etc.. and don't really care when or even where you stay as long as the price is right? Then booking very last minute like this can often save you money. On the other hand, if you're not able to be flexible when booking a hotel room, best to book in advance and not risk it.
When booking last minute, your selection of hotels and available rooms will be far more limited but the trad-ff is potentially crazy discounts.
Look for deals online. You can find huge discounts for booking a hotel the night of by searching on different hotel booking websites.
Wing it and search for a hotel upon your arrival. Another option for booking a hotel at the last minute is to search the area for hotels upon your arrival and check in with a few to see what their best rates are for checking in that night.
Try to negotiate. Don't be afraid to ask for a discount. If you've waited until the last minute and aren't shy to ask for a bargain, you may find that haggling with the hotel may get you an even better rate.
Check price comparison websites for last minute deals. There are even some entire websites now dedicated to just these types of last minute travel deals like Last Minute. Google is your friend here.
The Best Time to Book Hotel Rooms – Conclusions
Ultimately the best time to book hotel rooms comes down to now thing: do what works best for you.
If you have the luxury of being super flexible, then booking a hotel last minute might not be bad option. If you don't mind waiting until the last minute to try to save more money and also don't mind a bit of uncertainty, you may find that waiting until the last minute to book a hotel is your best bet. Just get ready to change your plans accordingly.
On the other hand, if you have inflexible travel dates and the luxury of time, book as far in advance as you can and take advantage of as many partnerships or deals as you can. If you feel like you need the peace of mind of knowing you definitely have a hotel room booked, it is probably your best option to book in advance.