Quick Guide to Berlin for a Solo Traveller
I love travelling solo, but it isn't for everyone – See my guide for leaving your job to travel the world for more solo travel tips. For those brave enough to give it a go, it helps to have a bit of preparation before you go, but I find that it really promotes slow travel, a mindset of travelling I thoroughly enjoy. Even to just have a few cities in mind that welcome solo travellers before you set off travelling the world could be a great help. One of my favourite cities in the world is Berlin and it's actually also a great city to experience travelling solo.
That's how this article can help! By reading on you'll be introduced, briefly, to Berlin, one of the best destinations in Europe to travel to if going it alone, and you'll find a few fantastic reasons why Berlin is a top city for a solo traveller. Probably a great time to mention it but solo travel really lends itself to travelling via motorbike, something that's been on my bucket-list for ages.
Another reason that Berlin (and Germany in general) is one of my favourite spots in Europe (so also the world) are its people. Germans, as a rule, are just great, I've had fantastic experiences in Germany and found it's people to be some of the most welcoming and friendly in the world. Despite their reputation for having a complete lack of sense of humour, I've found Germans, especially those from Berlin, friendly, jovial and all round fun to hang out with.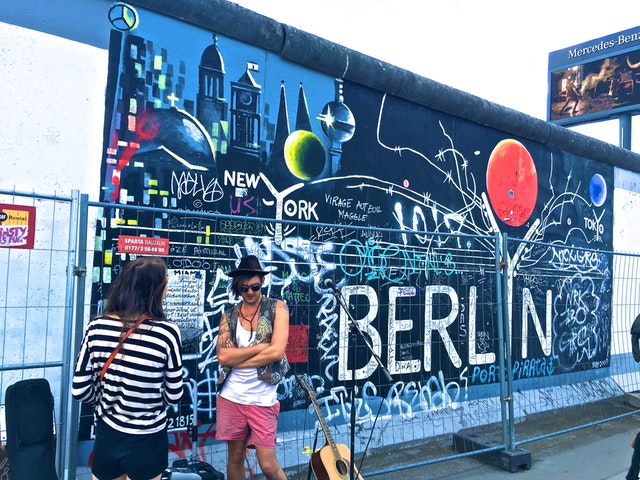 Nightlife in Berlin
You can't visit Berlin alone and not consider what you'll do at night. Berlin boasts what is some of Europe's most exciting nightlife (a close second to nightlife in Madrid) with cool and trendy bars in all parts of the city and some of the continent's most exciting (and just plain weird) clubs. Kreuzberg and Mitte have more bars and clubs than most areas, while in Prenzlauer Berg they are less frequent, but it could be argued that they are of a better quality despite a lower quantity.
Nevertheless, if you're in Berlin alone at night, whichever bar or club you find yourself in, you will be sure to meet other like-minded people who are also ready for a good time. That means a solo traveller won't feel lonely in Berlin and there are always people, whether locals or other tourists, who will be more than happy to add a new friend to their group for the night.
Top Berlin Spots for a solo traveller alone at night
Berghain & Panorama Bar – The Church of Techno
This converted old abandoned power station is now one of the most famous clubs in the world – well to clubs, since Berghain and Panorama Bar are technically different. Berghain is a hard core techno club so get ready to wear out your dancing shoes, while Panorama Bar is a little more chilled out with more of a house music focus. With it's notoriously harsh door policy it's known as one of more edgy clubs around. Don't be worried if you're there alone, there's plenty of others just like you, have a drink and go with the flow.
Chalet
Located in Kreuzberg, probably the most hip and happening neighbourhood in Berlin, this 150 year old mansion will take you back to the 19th century. It includes 2 floors and a rather charming garden and is covered in amazing decorations and pulls off it's stylish look perfectly. It draws a more chilled out and tourist type crowd so it's a natural fit if you're travelling Berlin solo and find yourself alone at night.
://about blank
A random mix of spaces that have come together to make an awesome club. With a garden opened up in spring time, 2 dance floors, and even a small forest littered with couches and beds! It's a venue for almost any type of party and even you can think of so make sure you check out what's happening while you're in town. Again, known for having a strangely harsh door policy, if you find yourself in Berlin on your own it can be a really interesting place to go out and meet new people if you're alone.
Solo Traveller Friendly Attractions in Berlin
Berlin has a huuuuuuge number of attractions, such as the Brandenburg Gate, Berlin Wall, Museumsinsel and, heck, even the parliament building is worth visiting! There are many others and lots of museums on top of all that, meaning Berlin may even be a city that is better to visit on your own. One of the perks of visiting Berlin on your own is that you won't have to worry about keeping anyone else happy and can go just off to see the attractions that you want to see alone and at your own convenience.
Brandenburg Gate – One of the best known landmarks in Germany
Berlin Wall and Checkpoint Charlie – you can't some to Berlin and not see the Berlin Wall
Museumsinsel – 5 museums on one Island!
Reichstag Building – The old parliament building of Germany
Berlin Cathedral – Unmissable in every sense of the word
Memorial to the Murdered Jews of Europe – Haunting and beautiful
Charlottenburg Palace – Pretend to be the old money of Europe and walk the beautiful gardens.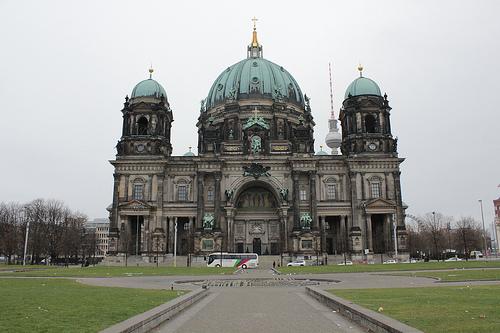 Berlin Won't Break the Bank
One negative about travelling solo can be the cost. There won't be many opportunities to share things and that means buying one of everything. You also won't be able to make the most of any "2nd person goes free" deals, which are becoming more and more common. In Berlin, however, the city is actually fairly cheap to start off with to spend some time in so it is heaven for a solo traveller. You can also save some money by staying in an apartment instead of a Berlin hotel, using something like Oh-Berlin.com or Airbnb to find good value apartments for rent in the city are really worth investigating for your stay.
Areas to stay in Berlin as a Solo Traveller
Berlin is a big city of 3.5 million people so where are the better areas to stay in you're alone in the city and unsure of where the best places to base yourself are? I recommend the below for various reasons from proximity to nightlife, sites and transport to the fact that they're just interesting places to be living for a time.
Xberg (Kreuzberg)
Hipsters, Turkish people, restaurants and bars. Kreuzberg is an eclectic mix of canals, funky cafes and nightlife. Look out for the amazing kebab shops and food themed events.
Mitte
The heart and tourist centre of Berlin, can be found physically at the centre of Berlin, home to the TV tower, Alexanderplatz and Berlin's shopping. There are a LOT of hotels and places to stay in Mitte so prices are kept fairly steady. Not as 'authentic' as other places but it's pretty convenient.
Friedrichshain
Located conveniently in former East Berlin, it's home to some of Berlin's best night clubs and some rather nice green park areas too. It's also known for being high on the 'alternative scene' list, so if that's your thing, this would be a great place to stay. With farmers and flea markets on the weekend, loads of bars and restaurants, it's a great choice for a solo traveller.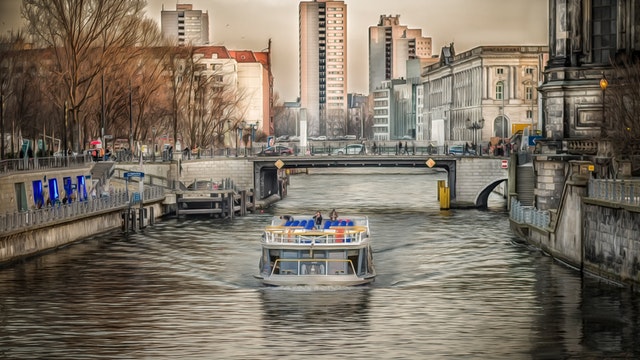 The Language Barrier and Last Thoughts on Berlin
Travelling to a country where German is the official language (so, yes … Germany for example) can be a little daunting for non-speakers, especially since it is so different from many other languages. Fortunately, you shouldn't have to worry as most Germans, especially young people, speak English to some extent, many fluently! – In fact I think most Germans speak better English than many Australian's do… just saying.
That means that as a bonus you shouldn't have any insurmountable language barriers to worry about which actually goes a long way to making a solo trip more enjoyable as you'll be able to communicate, huzzar!
Hopefully this quick guide to travelling Berlin alone has been somewhat helpful. Berlin is truly one of the most interesting cities in the world and one of the few places I can come back to again and again. It has a reputation for being edgy (and a little bit weird) but for me, that really adds to the charm and makes it even more worth a visit, whether you're travelling solo or with others I can't recommend a few days in Berlin enough. Auf Wiedersehen.