It's so easy to lose yourself over your excitement for an upcoming trip. However, nothing is worse than going on a dream vacation and getting sick (other than maybe getting locked up or kidnapped). It can happen while you're visiting the Coliseum in Rome, the shops in Singapore or while sun bathing in Bali, and don't be fooled, what can happen while you're in a developing country can happen in a first world country as well. When you're in new surroundings, you're suddenly subject to a whole new array of pathogens threatening to ruin your trip.
So what can you do in order for your trip to go as planned?
Make sure to plan well ahead
If you need prescribed medicine for an existing health condition, talk to your doctor about your travel plans at least two to four weeks before your travel date. When I first started travelling and started this glorious travel blog, this wasn't exactly something I took a very hard look at.
Check what's allowed
Check the law for all the countries you're going to, including countries that you're just passing through. Different countries have different rules and regulations about:
Types of medicine they allow to be taken into the country.
The maximum quantity you can take in.
Some medicines available over the counter in the Australia may be controlled in other countries and vice versa. Countries such as India, Pakistan and Turkey have a list of medicines that they won't allow into the country. International rules vary – contact the embassy for the country you're visiting. For Australians, Medicare Australia should be able to provide assistance.
Travelling with your health kit
Always carry medicines and medical equipment (needles, syringes and so on) each in their original, properly labelled packages. Carry your medication in your hand luggage (airline regulations permitting – check these prior to travel) with a photocopy of your prescription.
Pack an extra supply of medication in your suitcase or hold luggage (along with another copy of your prescription) in case you lose your hand luggage. Check that the expiry dates of your medicines will be valid for the duration of your visit abroad. Ask ahead with your doctor generic names of your medicines for easy refills which can be done by an online chemist in Australia.
Some medicines need to be kept at room temperature (below 25ºC) or stored in the fridge. If you're travelling to a warm country, get advice from your pharmacist about storing your medicine.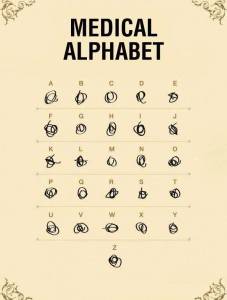 Pack some of the basics
Make sure to pack some of the basic medicines that you'd normally stock in your health cabinet, such as painkillers, analgesics, antihistamine, some antibacterial cream or wipes, gauze, medical tape and cough and flu medications. You'd never know when you'd need it during the trip.
Be prepared with customs
To help you avoid any problems at customs, it will be best to again always keep a copy of your prescription from your doctor and perhaps a small explanation why you are taking any medications. This will also be useful if you need medical help while you're away. It may be worth getting the information translated into the language of the country or countries that you're visiting.
Need packing tips for your next adventure? Check out 13 items you won't want to forget.