Dubai is an interesting place. There's more money than most people know what to do with, so you get the situation that we see today with many residents selecting which Ferrari to drive each day, using phones plated with gold and jewels and keeping some of the most exotic pets in the world.
Agree with the politics or not, no one can deny the fact that Dubai is an incredibly interesting destination to visit. It's the perfect test case for what happens when you have vast amounts of cash and too much time on your hands.
The other cool thing about the UAE is that fact that it's really easy to get to from almost anywhere in the world, especially with the number of international airlines that now stop in Dubai and Qatar as part of an international itinerary. This also means that it's not hugely expensive, for example, I've had a look and from the UK you can travel with Holiday Genie to Dubai from about £535 with return flights and accommodation, not a vast amount at all.
So why go in the first place? Here's a list of some of the cool things about Dubai.
Ridiculous cars
This one hardly needs explaining if you've seen anything much about Dubai in recent years, but you know you're rich when the only colour you opt to paint your car is gold.. like legit gold.. as in gold plated cars.. There are some things about the place that you can really only see in Dubai.
There are also a ridiculous number of supercars on the roads, which also include those rather famous Dodge Viper and Ferrari police cars..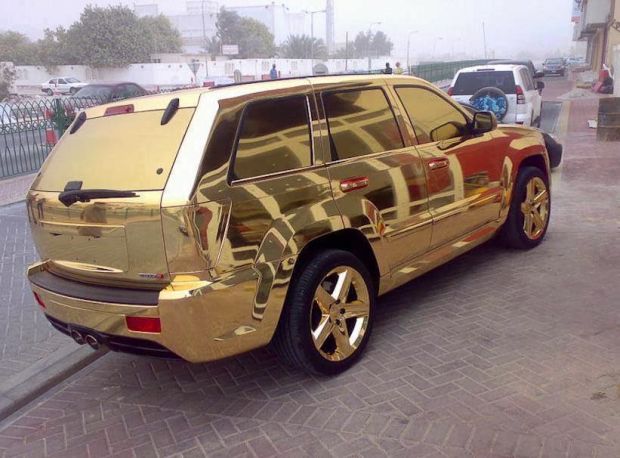 Man-Made Islands
Yep, humans have been reclaiming land for ages, but not like this!! It says something about Dubai that instead of just building an island, they built an island in the shape of a palm tree, just because they could. Still, partially under construction, the series of islands contain a vast array of residential and entertainment facilities. The best way to see it would have to be out of a plane, literally, out of a plane, as you skydive from 3 kms above the city. Enjoy!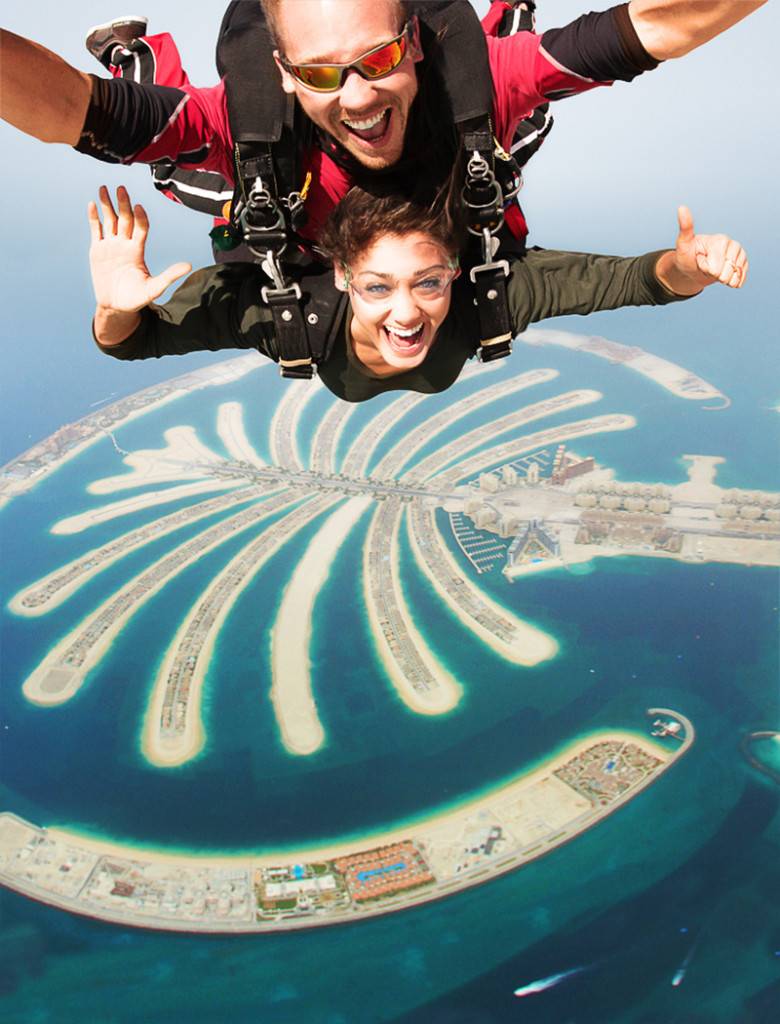 Ultra-modern Buildings
Dubai is famous for its modern architecture and there are a couple of very iconic buildings that make the destination uniquely recognisable. The Burj Al Arab hotel, modelled on an Arabian sail, is the first. With rooms that can cost up to about $25,000 per night, staying there could be a rather expensive experience. Best to just admire this one from a distance!
The second thoroughly Dubai icon is the Burj Khalifa, the world's tallest building, standing at an enormous 830 meters. Can't really argue with the spectacle of it, the building dominates the landscape with views that are more akin to helicopter rides than office space.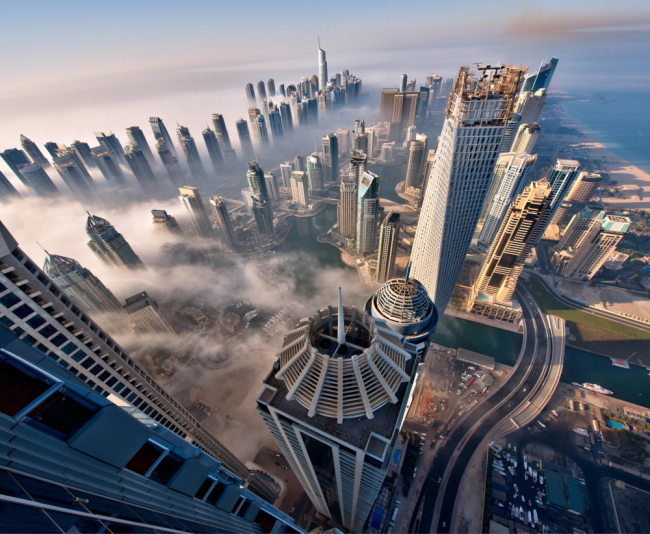 Exotic pets
Who hasn't, at some point in their life, wanted to own a tiger or a lion instead of your average house cat? I for one have already thought of names. It shouldn't surprise you that the same people who brought you gold cars and diamond-plated phones also enjoy the company of these exotic pets. Agree with the practice from an animal welfare point of view or not, it's pretty interesting to see this actually happening.
Tigers, Lions, Cheetahs you name the animal, someone in Dubai's already done it.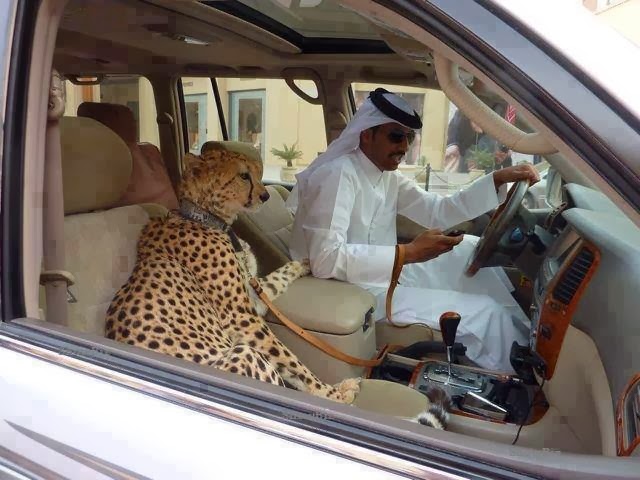 The beaches
How could you visit a country that is roughly 98% sand and not want to lay on the part where dirt meets water? Dubai has some fantastic beaches, (although many of them are not public), you can still find a whole lot of sand with which you can compliment with the application of your sun-ripened body. JBR is a popular destination simply because of it's convenient proximity to the CBD.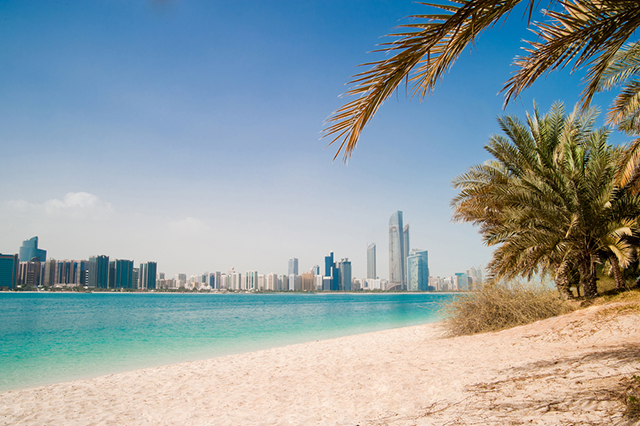 Ice skating and Sand boarding on the same day
What do desert dunes and snowy mountains have in common? You can board on them.. and they both exist in Dubai. The dunes are a no brainer, desert + wind = dunes and dunes mean sand boarding, but the snow? Well, apparently Dubai got sick of the heat and decided to build a giant indoor ski slope which means, you can ski and snowboard all on the same day.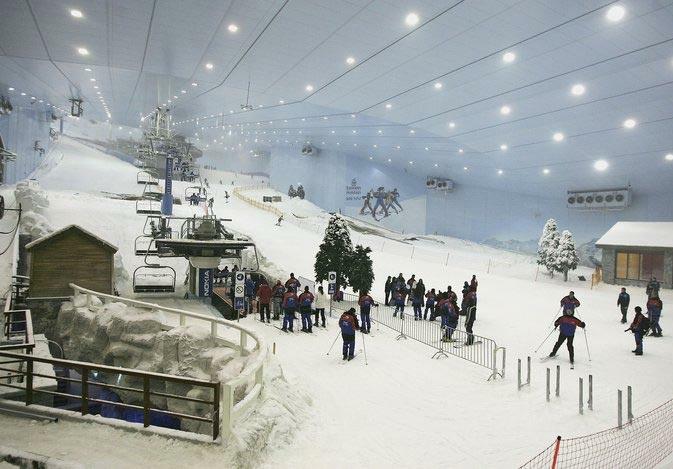 Markets + Shopping
I love a good market and Dubai has a good mix of the interesting combination of modern shopping with traditional 'Souqs' (traditional Arab markets), scattered about the city. Special mention goes to the Gold Souq which has 130+ shops packed together with nothing but sparkling, shining gold and jewelry kicking about.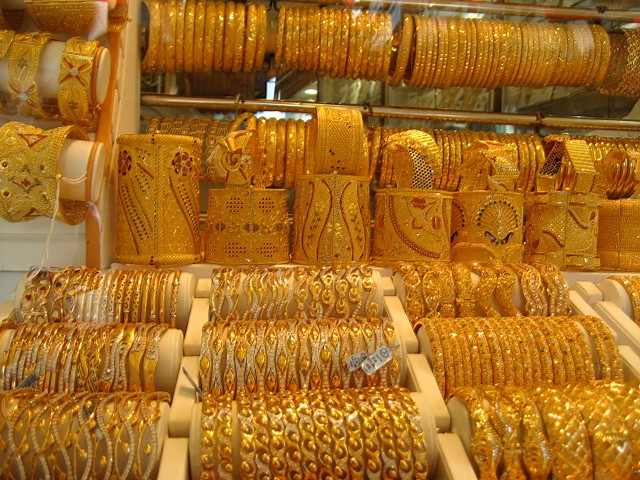 Like the engineering behind the city or loathe it, Dubai is an incredibly interesting destination to visit, whether it's voluntary or not (given your flight schedule). I really can recommend heading there, even just to see it once. Crazy place filled with interesting people.